Day 16 – 3 December – Liberia
Out of the doldrums! The storms of the previous evening were the first clue. Gone are the glassy waters and still, heavy air. We have entered the region of the trade winds and towering marshmallow clouds ("cumulo-nimbus" if we're going to get technical about it), known as the intertropical convergence zone. Back in the day the sailors would be thanking their lucky stars around now. As are we! Each day brings us closer to the equator and the fabled baptism by Neptune that supposedly accompanies it.
Today we heard from fellow student Anna Cresswell from Australia. She presented her PhD work on disturbance impacts in Ningaloo Reef in Western Australia.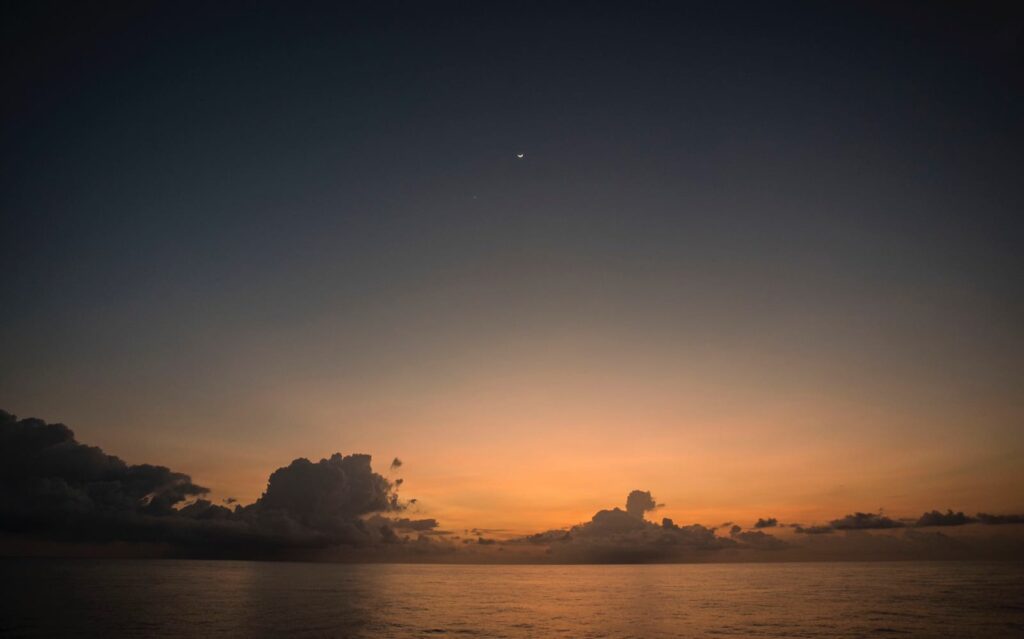 Couche de soleil au passage de l'équateur. © V.Sentilhes
Day 17 – 4 December – Equator crossing at 12°22'W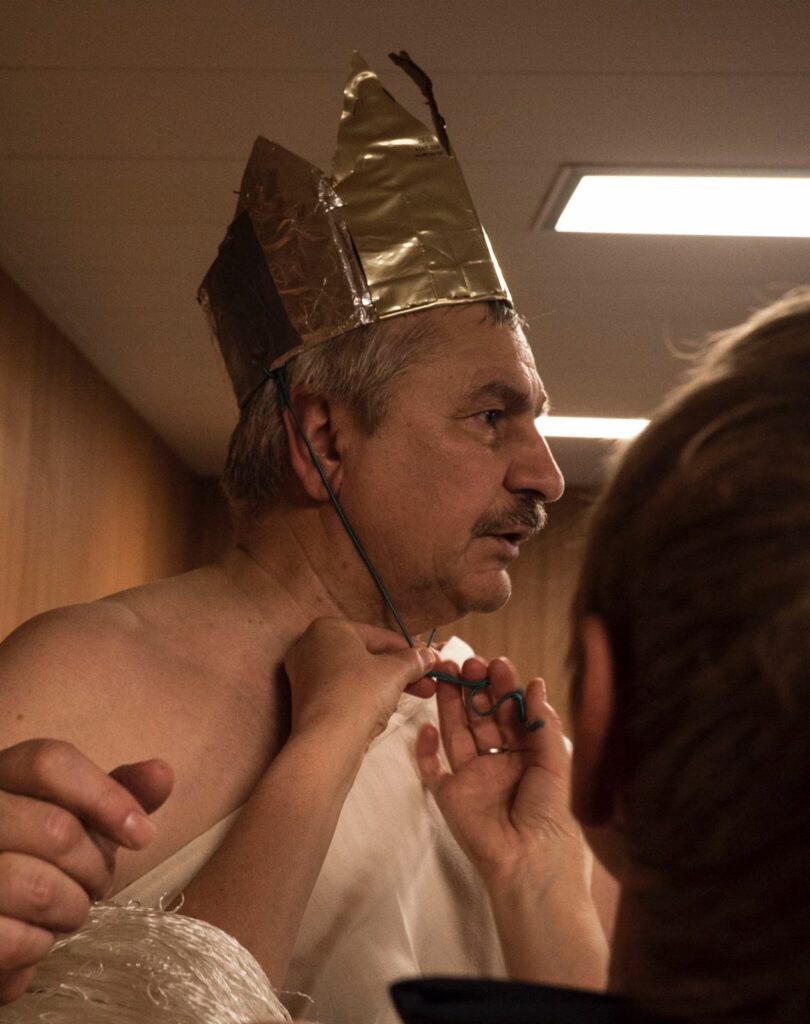 Vladimir Zimine turns into Neptune, secretly, in the gym. ©V.Sentilhes