The ACE organisers have prepared a poster with the pictures of all expedition participants. This proves very useful during the begining of the expedition where people are still finding out who is who. But one person is missing there…
L'affiche qui réunit toutes les personnes présentes sur le Treshnikov est un excellent moyen pour apprendre à mémoriser visages et prénoms des occupants du bateau. Mais une personne manque à l'affiche…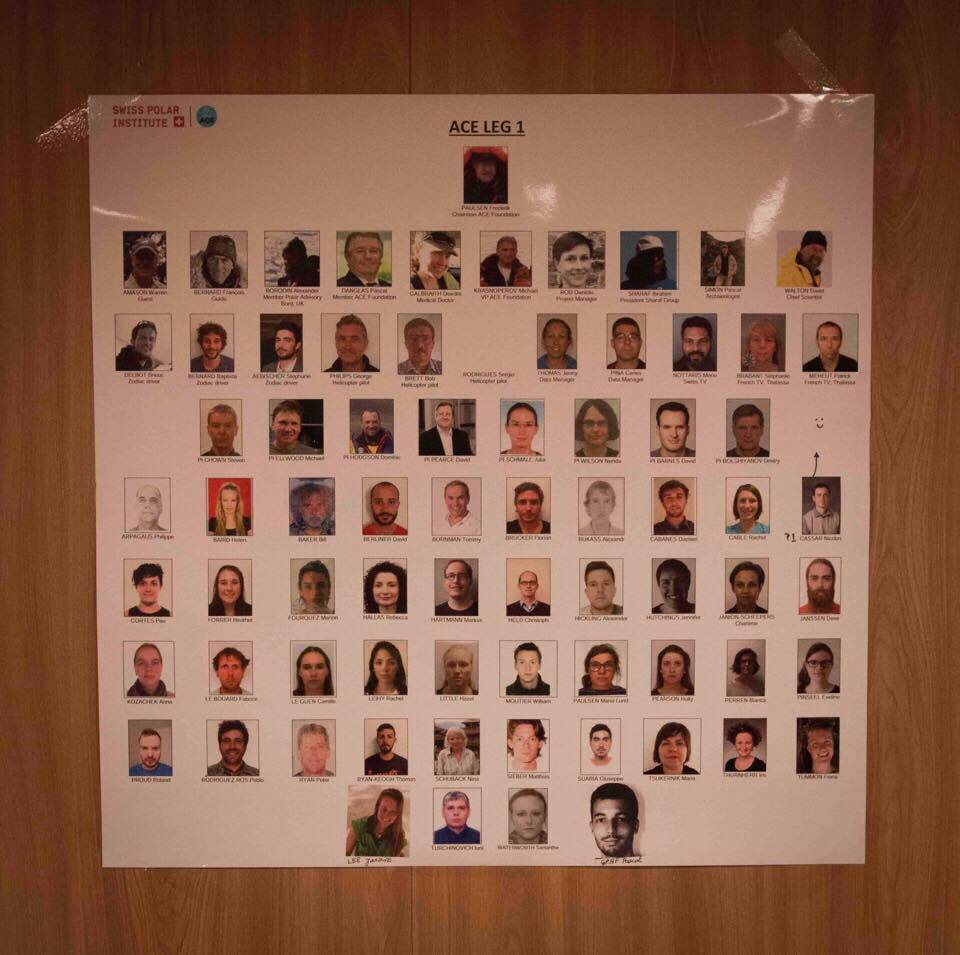 David Hartzenberg, a 42-year old South African describes with humour how he ended up on the vessel at very short notice. His skills are much needed on Marion Island where the South-African research base needs him desperately to help solve their telecommunication problems.
Il s'agit de David Hartzenberg, un Sud-africain de 42 ans, bonhomme bien en chair, bourré de bonne humeur. Une personne qui, jusqu'à samedi dernier, n'était pas prévue sur notre navire russe. Sa destination: l'île Marion où les chercheurs de son unique base l'attendent comme le messie afin de régler les problèmes de télécommunication.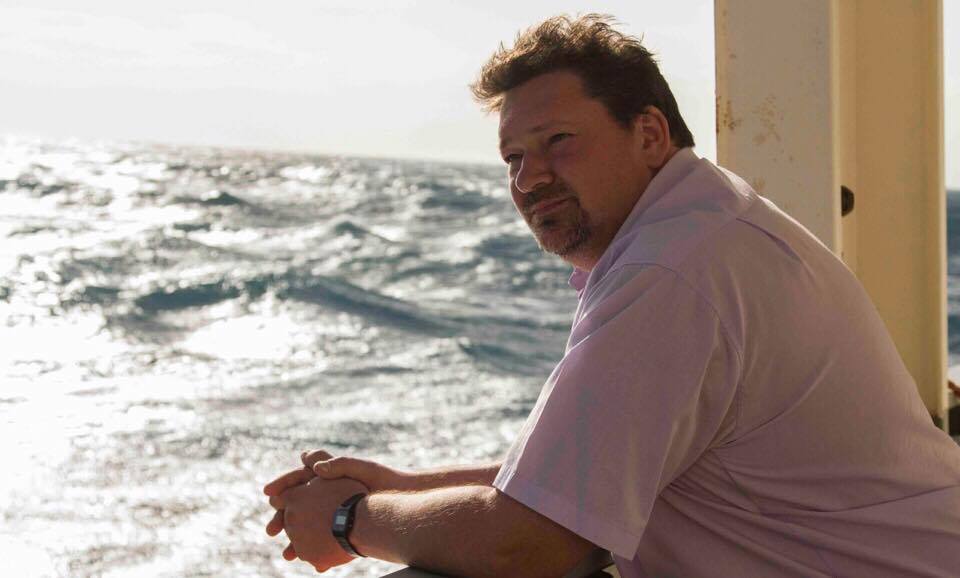 « I am just a poor technician using this boat as a taxi to Marion Island.»
The Treshnikov was the only opportunity for David to join this remote 290 square km island which lies in the Indian Ocean 1800 km below the South African coast – the most remote part of South Africa. David will arrive there on Christmas day and stay there for the next 17 months. It's his third stay there.
Ce bateau fut donc la seule opportunité pour lui de rejoindre cet îlot de 290 km carrés perdu dans l'océan indien à 1800 km au large des côtes sud-africaines. Il va y passer 17 mois, c'est son troisième voyage là bas.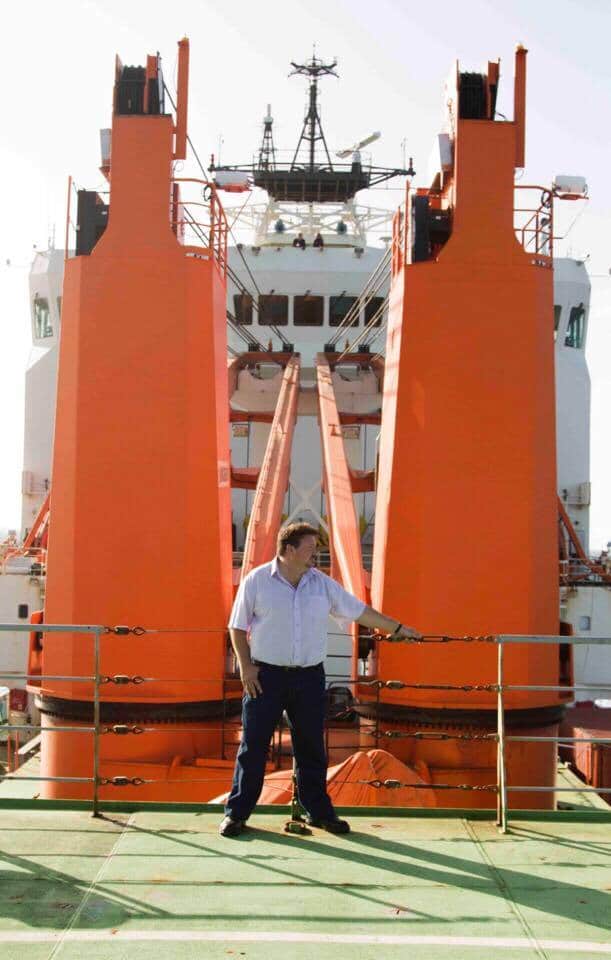 «For me, the life there is very nice. Most of the time I dont work!! Except when there is a problem, I am like a doctor! I hate the heat, I feel good there. »
David still has a few days on board before we arrive there. He would have been quite happy to continue the adventure though…
Il reste quelques jours à David avant que nous accostions. Il y sera pour fêter Noël, mais aurait aimé poursuivre l'aventure maritime.
«It's been a life long dream to go and see Antartica. I would love to follow the trip but I know they need me quite desperately on Marion Island… »
Florian Brucker