The horn of the Akademik Treshnikov has given the signal of departure at 15 :10 today on the East Pier in the centre of Cape Town, raising applauses and a few tears amongst the crowd assembled to see her depart for a 3 months long journey around Antarctica.
Les coups de klaxons de l'Akademic Treshnikov résonnent dans la baie chaude et ensoleillée du Cap sous les applaudissements et sifflements du public venus assister au départ . Ce grand vaisseau rouge vient de parcourir le premier mile nautique de cette expédition inédite de trois mois autour de l'antarctique.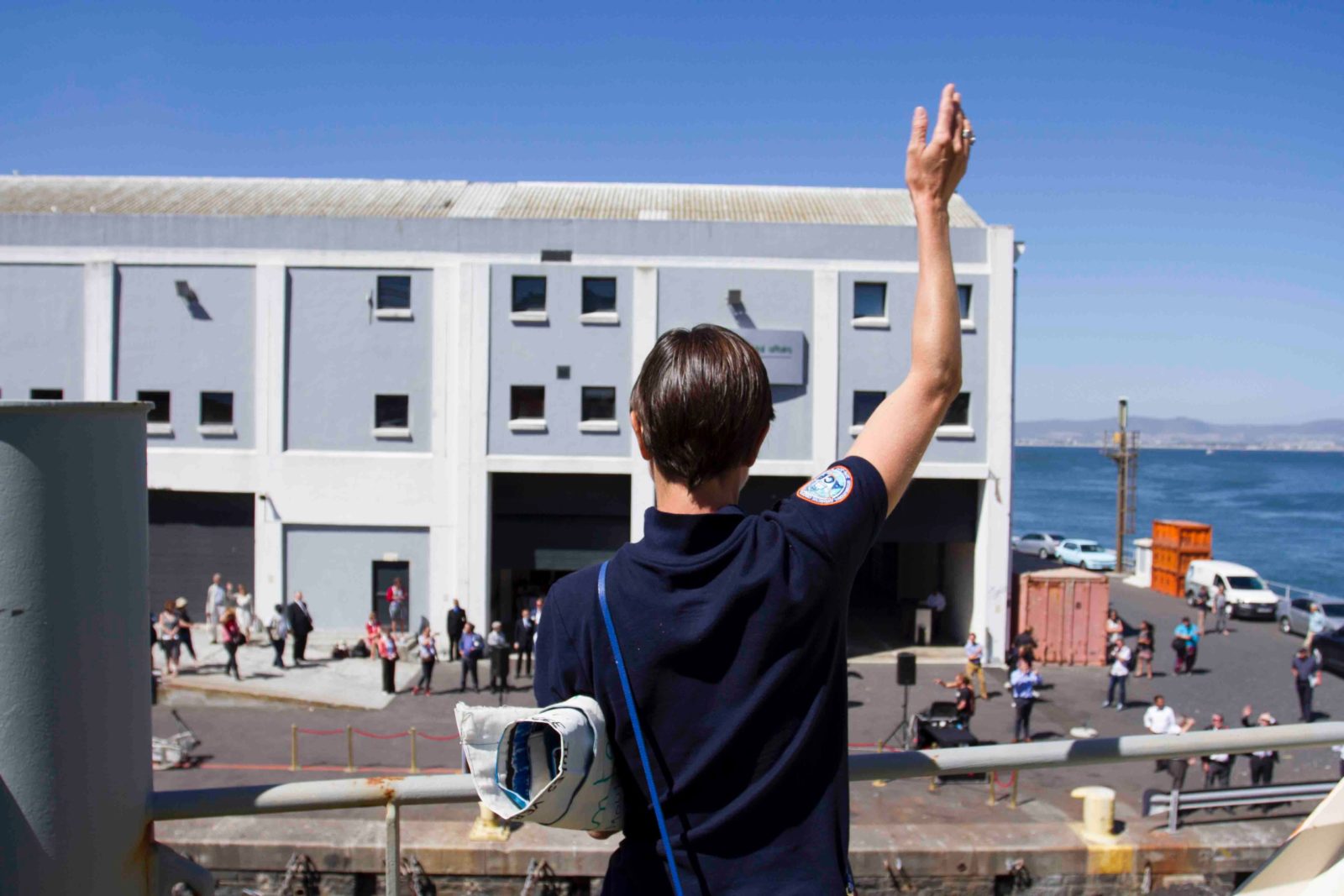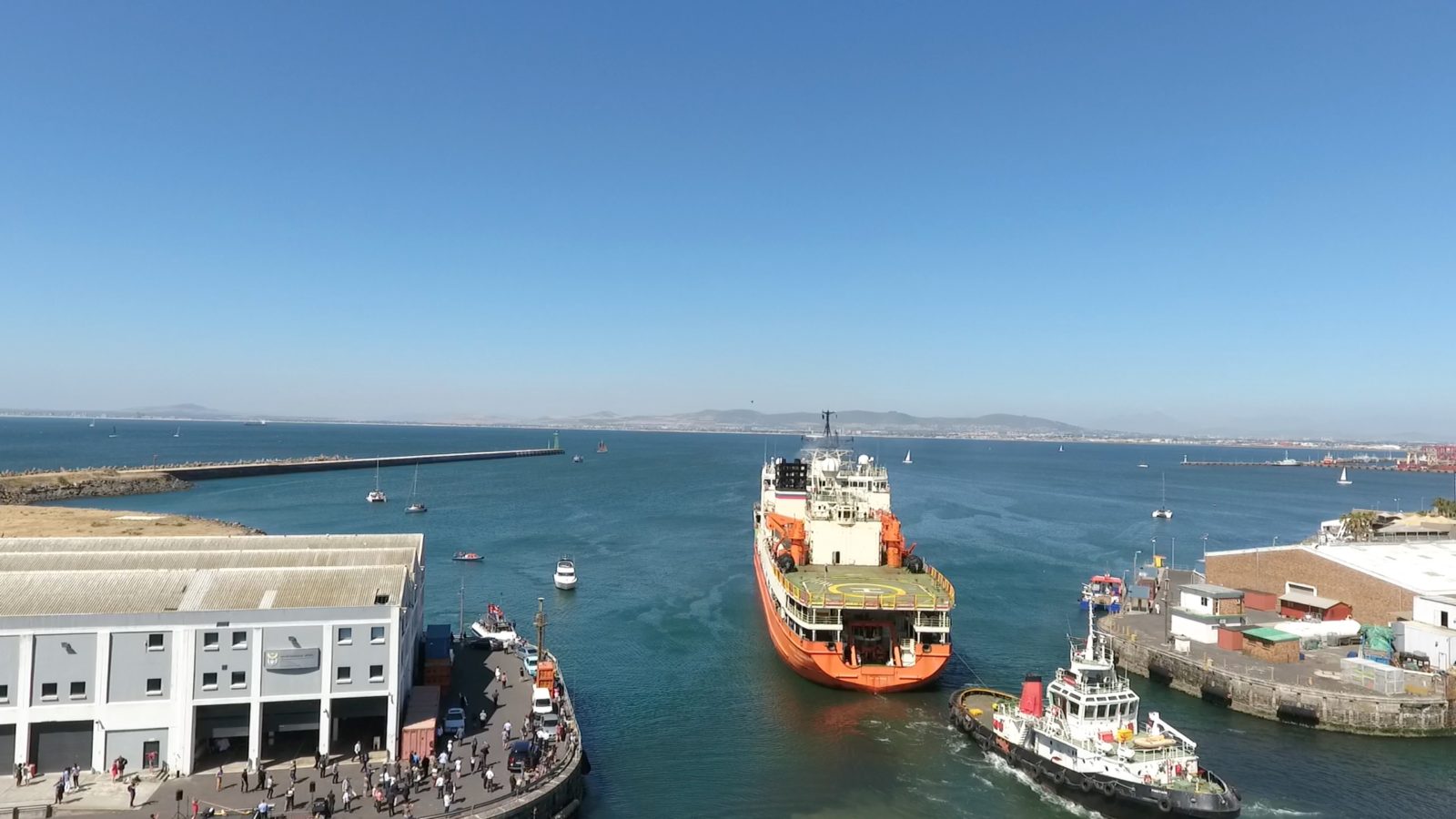 The crew is busy strapping down the last pieces of cargo whilst the ACE participants are standing on the ship waving and already thinking of what comes next. The lab equipment must be prepared, secured for the first storm announced for the following day.
Nous y sommes. Tandis que les marins s' affairent à la manoeuvre du bateau, les participants fixent le large, rêvant aux aventures à venir et aux révélations scientifiques qu'elles s'apprêtent à nous offrir. Il faut déjà se préparer et attaché les équipement scientifiques en vue de la première tempête annoncée pour le lendemain du départ.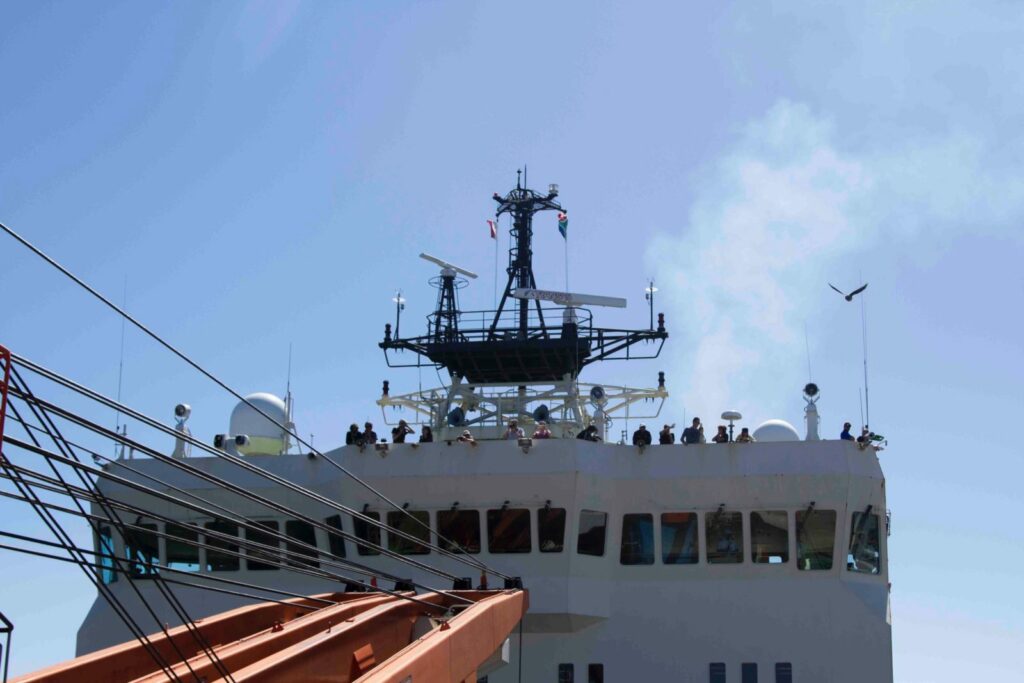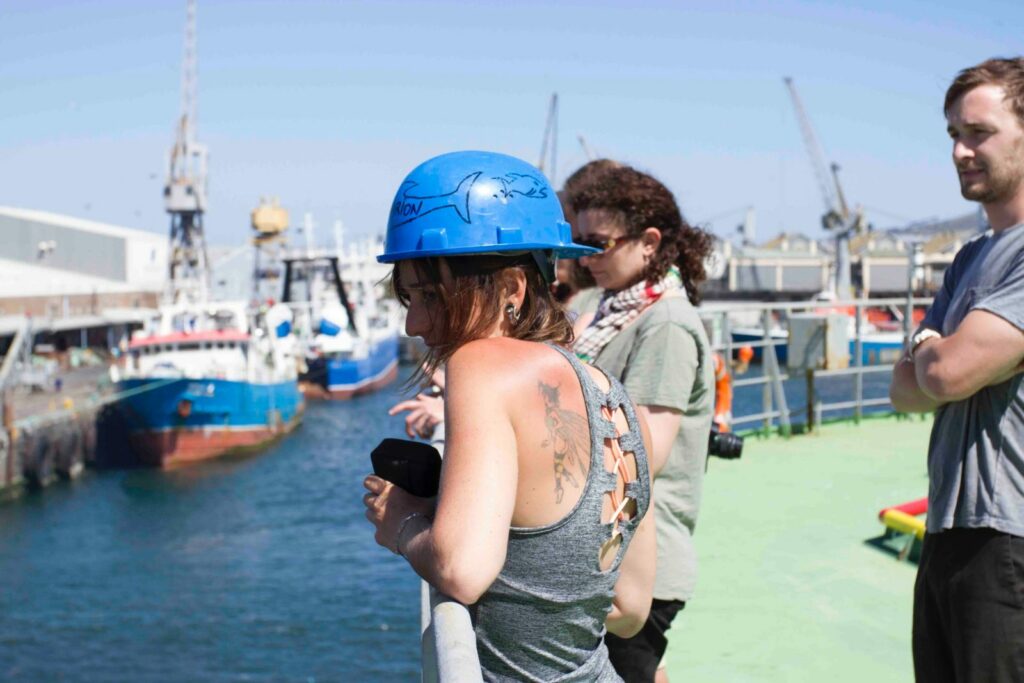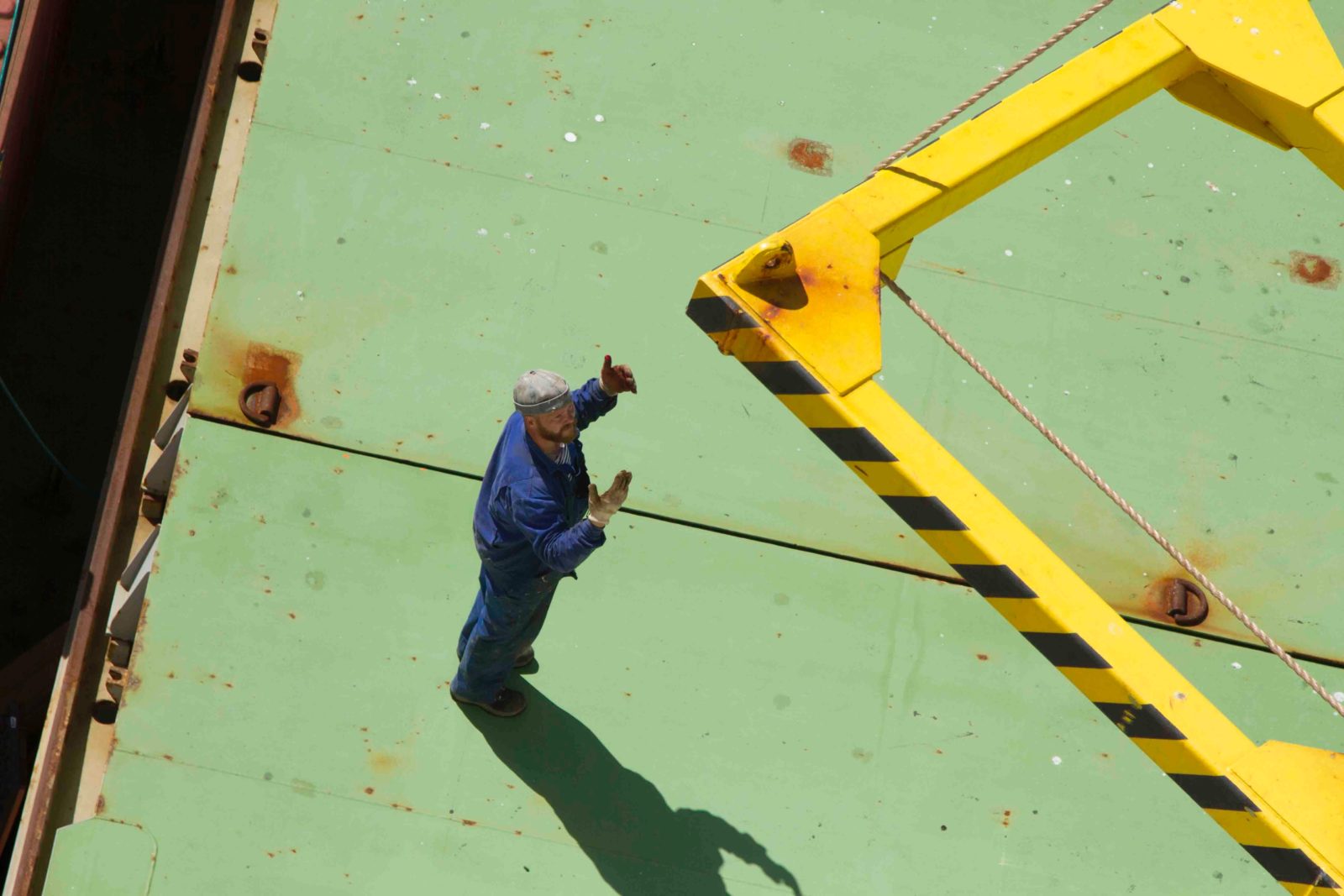 Under the Cape Town sunshine, this last day has been a mix of last minute preparations, shopping lists and celebrations. The official farewell reception hosted by the Swiss Embassy to South Africa welcomed science enthusiasts and prominent guests such as the South African Minister of Science and Technology Naledi Pandor and Swiss Deputy Secretary of State Marty Lang.
Les quelques heures précédant le départ furent riche en préparatifs de dernière minutes, célébrations, réceptions et discours de figures et porte paroles du projet ACE avec la visite de la ministre des sciences sud-africaine Mme Pandor au discours très remarqué.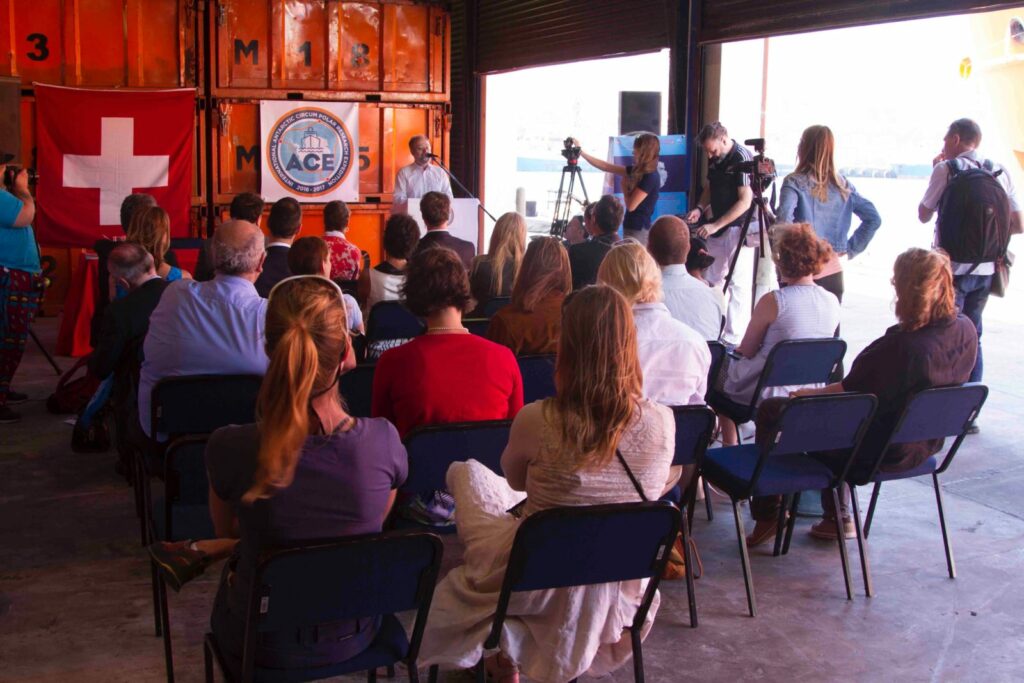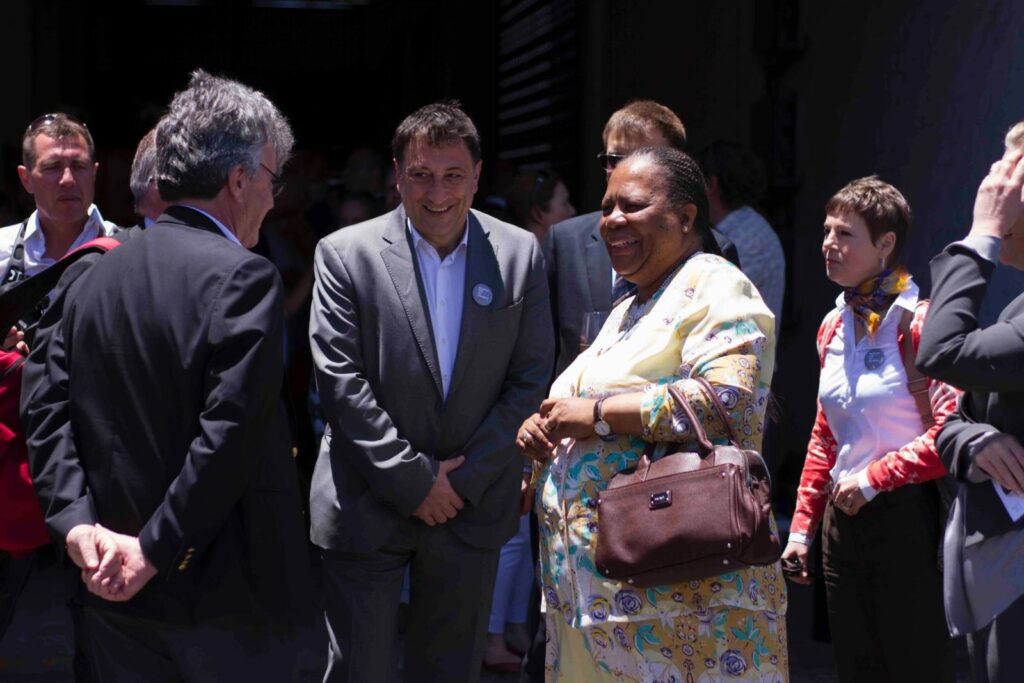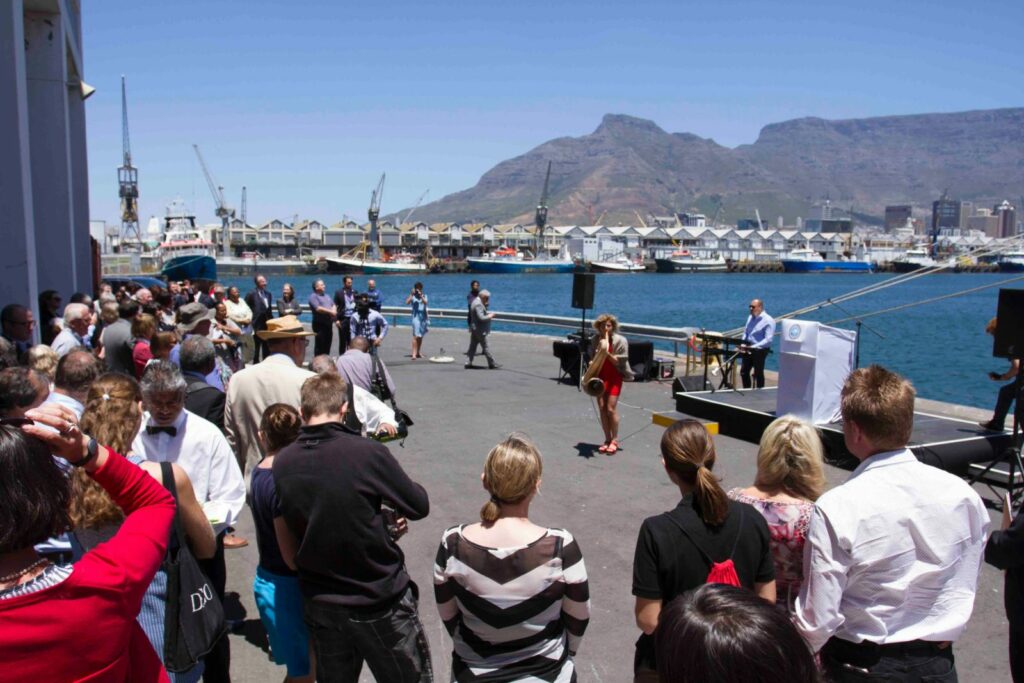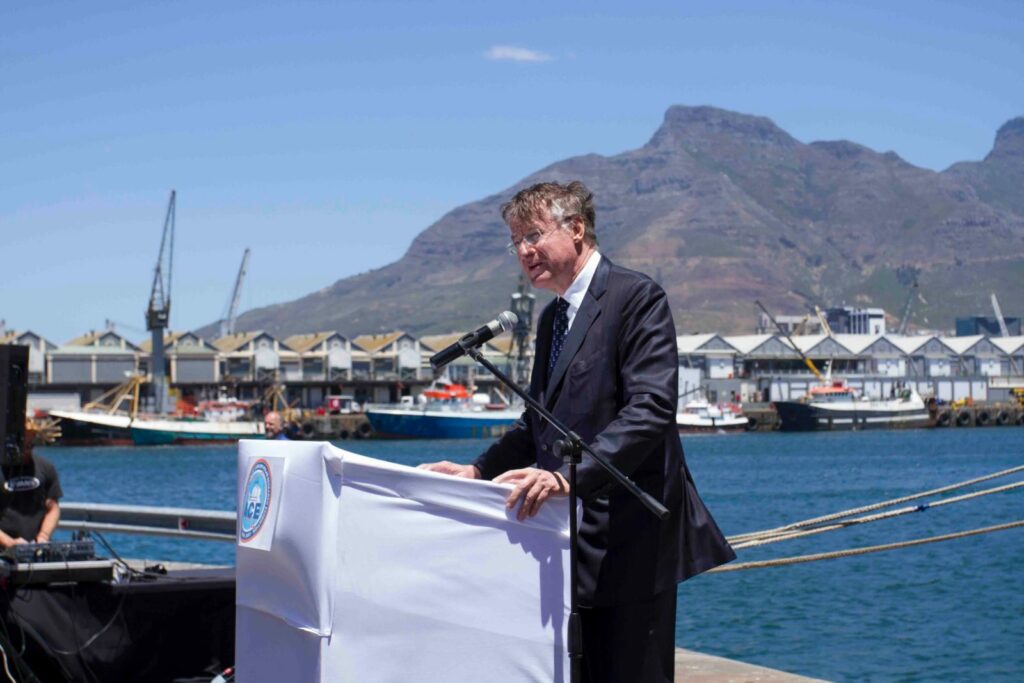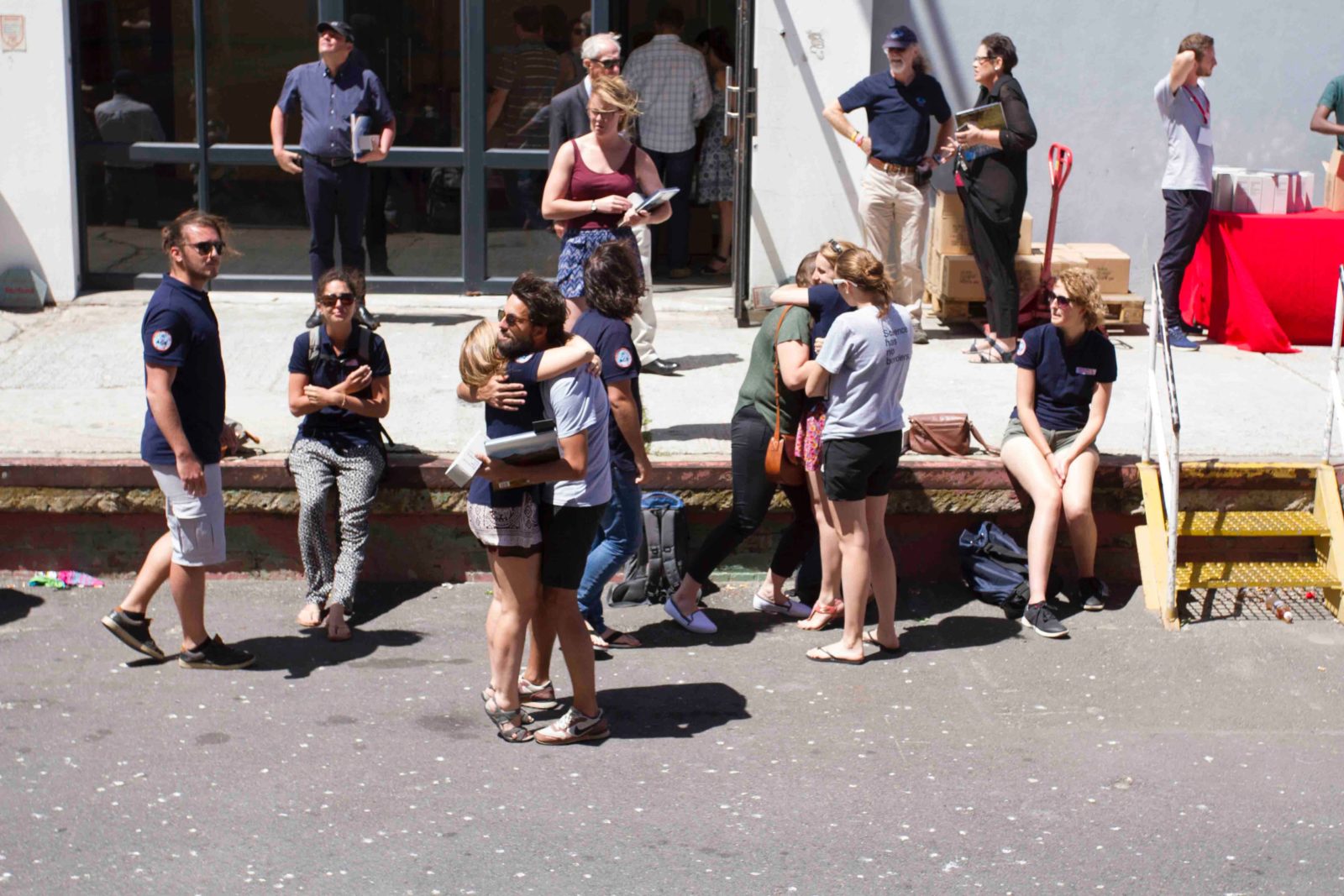 The departure disturbed a seal, comfortably sitting in one of the buoys below the foredeck and raised a few tears amongst participants and the waving crowd.
Quelques verres et petits fours plus tard, les adieux entre la foule amassée sur le quai (composée d' « anciens » du leg0 et de proches) et les participants de ACE sur le bateau ont laissés entrevoir quelques larmes et scènes émouvantes sous les yeux d'une otarie lovée dans une bouée d'amarrage et réveillée par les éclats de voix du publics.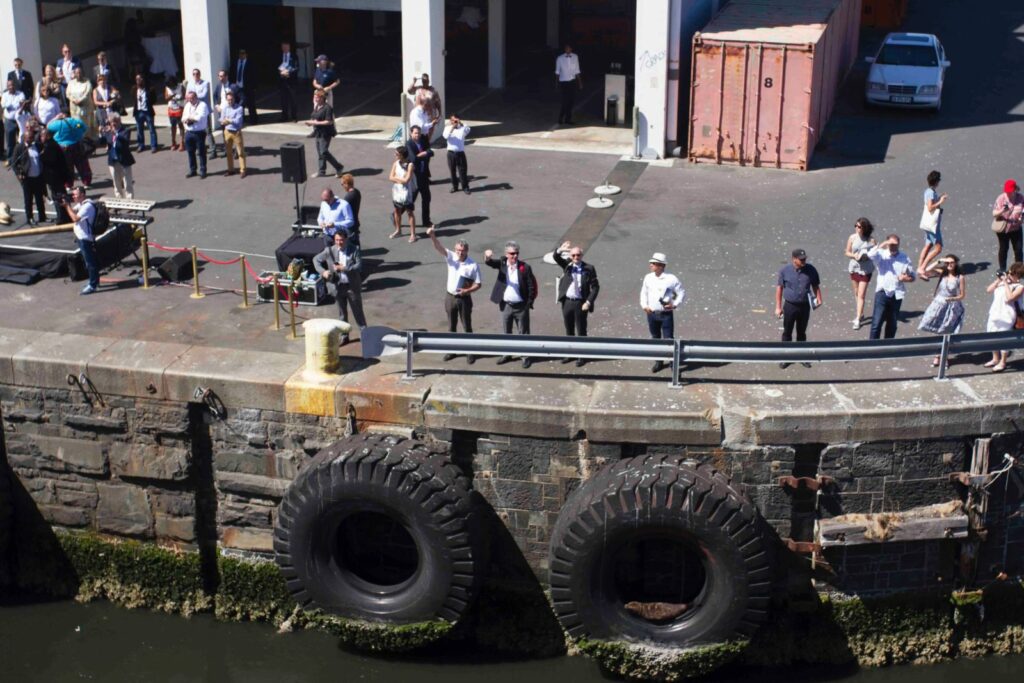 Direction le sud ! Et cap sur l'ïle Marion à environ 1800 km dans l'archipel des îles du prince Édouard, prochaine étape terrestre de notre périple austral. À mi-chemin nous franchirons le rugissant 40ème parallèle, et pénètreront dans une zone, qui à en croire quelques récits de marins, offre des mers passablement agitées. Le capitaine du bateau parle déjà d'une tempête à venir les prochains jours. À suivre…