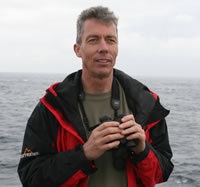 By Peter Ryan, onboard scientist, expert in general ornithology, seabird-fishery interactions, evolutionary ecology, marine debris, solid waste management, biology of oceanic islands.
Leg 1, Day 9 – December, 2016.

After steaming overnight from the Prince Edwards, we made good speed east towards the Crozets with a view to arriving off the western end of the archipelago tomorrow morning. The weather was kind, if cool, and despite being a good distance from the nearest islands, a good diversity of seabirds was observed during 11 hours of transects, including three prions (thanks to digital photography…).
| | | | |
| --- | --- | --- | --- |
| Salvin's Prion | 100s | Antarctic Prion | 10s |
| Soft-plumaged Petrel | 35 | Black-bellied Storm Petrel | 32 |
| White-chinned Petrel | 20 | Wandering Albatross | 15 |
| Sooty Albatross | 8 | Kerguelen Petrel | 8 |
| White-headed Petrel | 7 | Grey-headed Albatross | 5 |
| Grey-backed Storm Petrel | 4 | Black-browed Albatross | 3 |
| Indian Yellow-nosed Alby | 3 | Northern Giant Petrel | 3 |
| Brown Skua | 2 | Light-mantled Albatross | 2 |
| Macaroni Penguin | 2 | Southern Royal Albatross | 2 |
| Slender-billed Prion | 2 | Southern Giant Petrel | 1 |
| Blue Petrel | 1 | Wilson's Storm Petrel | 1 |
We had high hopes of seeing some cetaceans in the relatively calm weather, but the only sighting was a tantalising series of small blows close to the ship that yielded no sighting of the animal responsible. The only marine mammal seen was a single fur seal. Kelps were fairly scarce, with only Bull Kelps seen. No litter was observed during standard transects, but Guiseppe claimed a small white fragment during a dedicated litter transect. Jasmine finally got to see a Grey-backed Storm Petrel at sea (as opposed to in a box after coming aboard at night). Her comment: "They really do have grey backs…"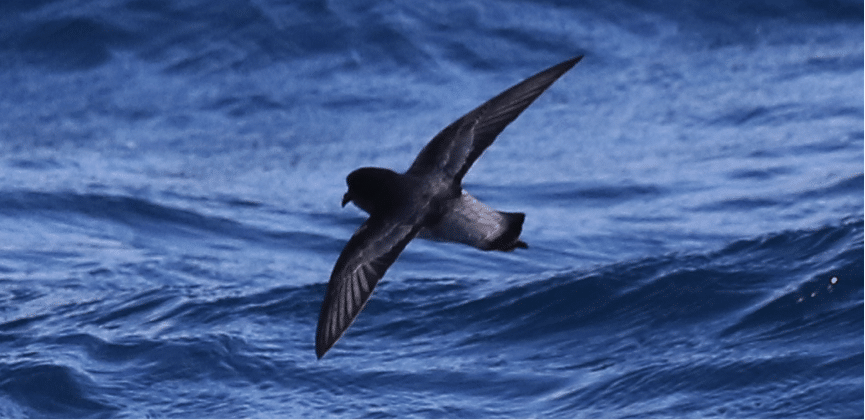 At ~30 g the Grey-backed Storm Petrel is the smallest bird in the Southern Ocean