---
Wind speed 8 m.s-1   |   Temp air : 4.1°C   |   Temp water : 3.2°C   |   Latitude 52° S  |   Longitude 74° E
---
Depuis deux jours, le navire vogue vers une île mystérieuse. Les plus pessimistes n'en attendent pas grand-chose. L'archipel volcanique serait recouvert de nuages 90% du temps. Aucun mouillage, ni accostage autorisé, l'île est inviolée. Réserve naturelle intégrale australienne, nous pourrons seulement passer au large de cette terre sauvage. D'autres en parlent avec exaltation, vantant sa beauté pure et son caractère exceptionnel. L'arrivée y est prévue entre 5h et 7h du matin demain.
Two days ago we set sail towards a mysterious island. On board, the most pessimistic are warning us not to expect too much: 90% of the time, the place is covered in clouds. There will be no stop or anchoring. We will admire this pristine island from afar. Others on board are more vocal: stressing its pure beauty and exceptional unspoilt character.
Au matin, lever à l'aube pour ne rien manquer. Pendant deux heures, aucune espèce d'île à l'horizon… Pour passer le temps, on photographie quelques colonies de Prions, de curieux petits oiseaux dont l'arrivée matinale, vers 7h, coïncide avec l'émergence d'un petit bout de terre à l'horizon.
Early risers were not rewarded… So after spending some time photographing a couple of colonies of Prions,  small birds, it is only around 7am that the island started emerging on the horizon.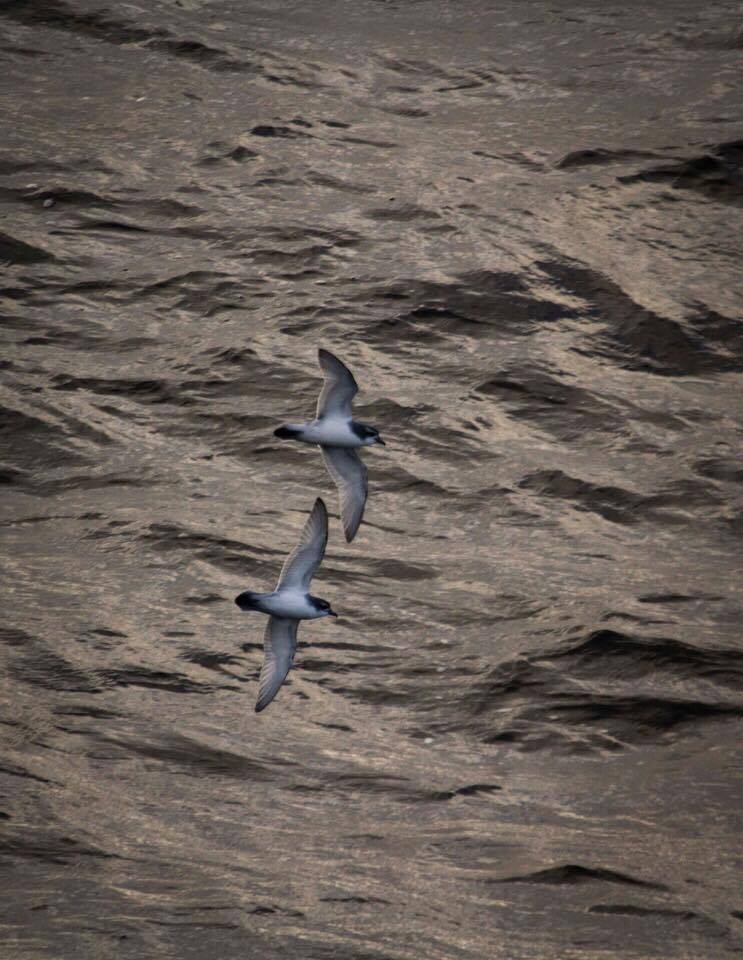 Il n'y avait que ces petits oiseaux, des prions, pour nous accompagner à cette heure matinale. /Early morning small birds, called prions.