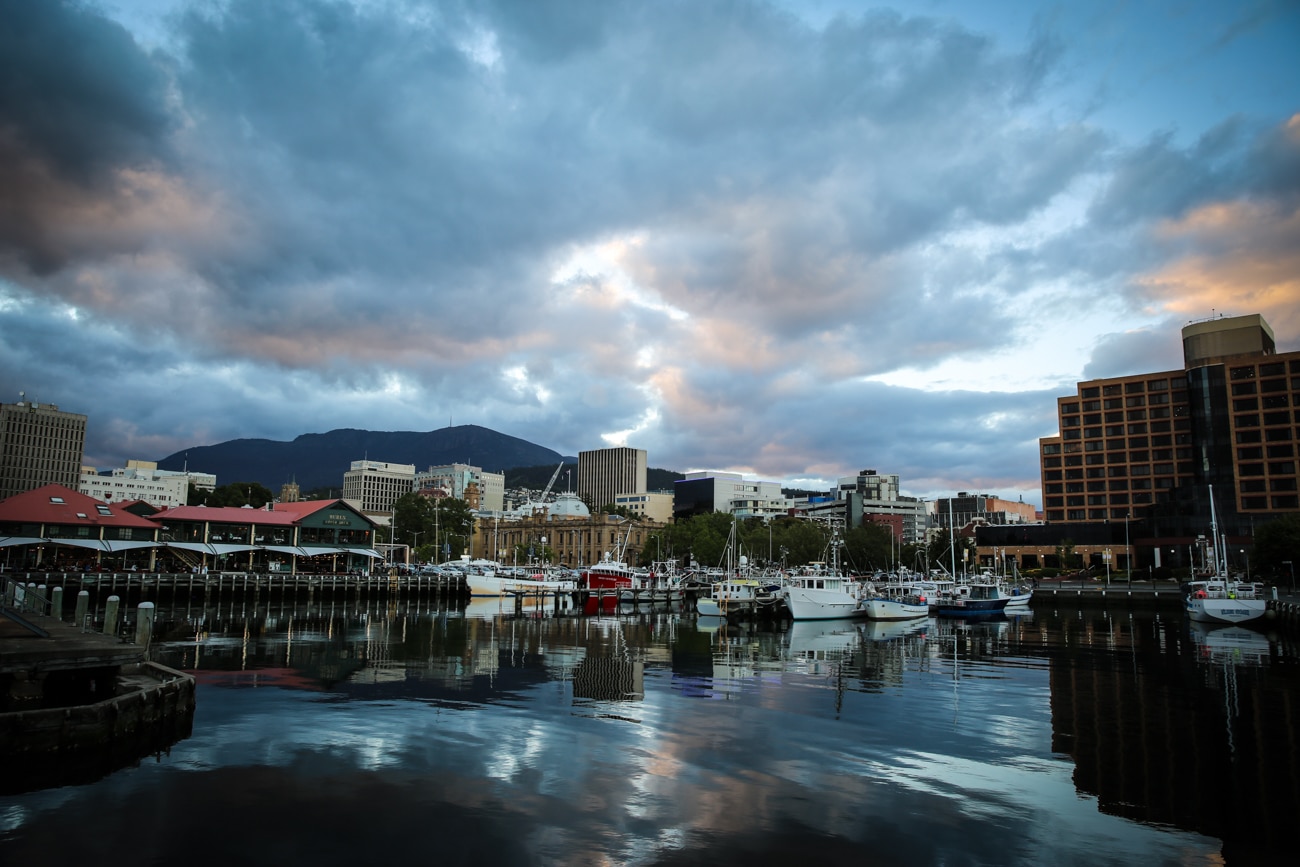 Pendant l 'escale à Hobart, en Australie, les participants des Leg 1 et Leg 2 ont quelques jours, parfois quelques heures, pour se rencontrer, échanger et se transmettre le témoin. Le temps passé à quai est aussi l'occasion d'acheter les denrées qui pourraient manquer à bord et d'apprécier les animations du port de Hobart. Une réception officielle est organisée par l'ambassadeur Suisse en Australie sur les quais du Casino de Hobart.
During the layover, Leg1 and Leg2 participants have a few days, sometimes a few hours to connect and pass on the torch to their team mates. It is an opportunity to buy goods that might be scarce on board and enjoy this short pause in the city. An official event is organized by the Swiss ambassador in Australia on the waterfront of the Hobart Casino.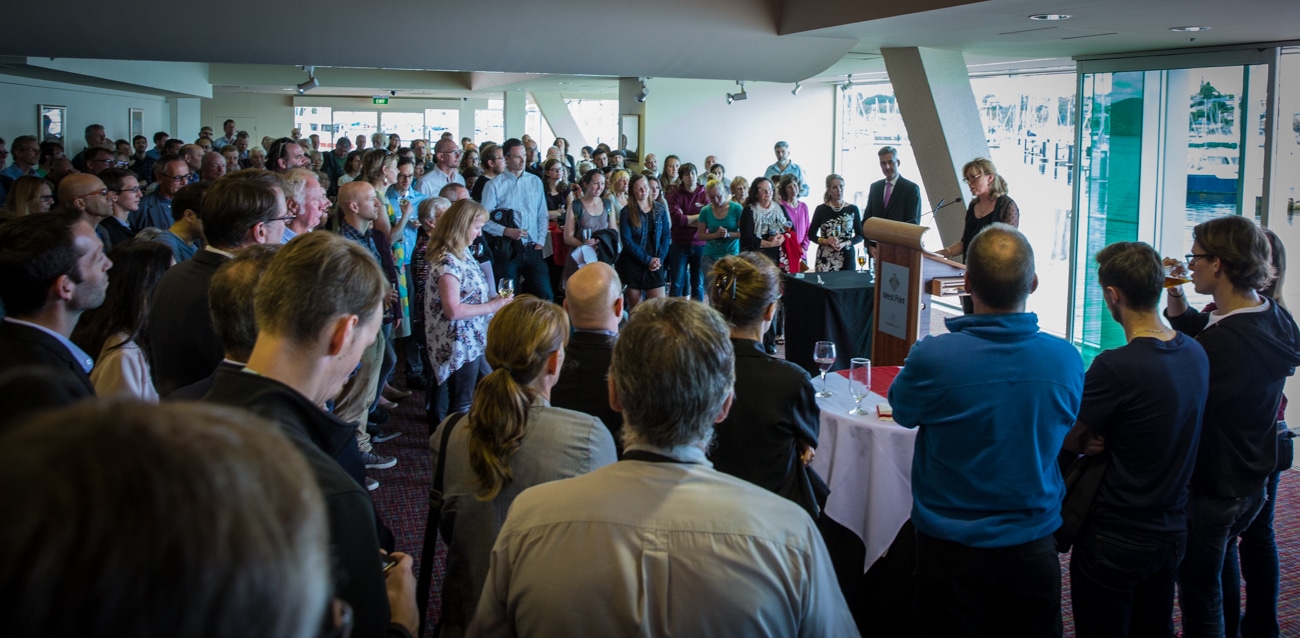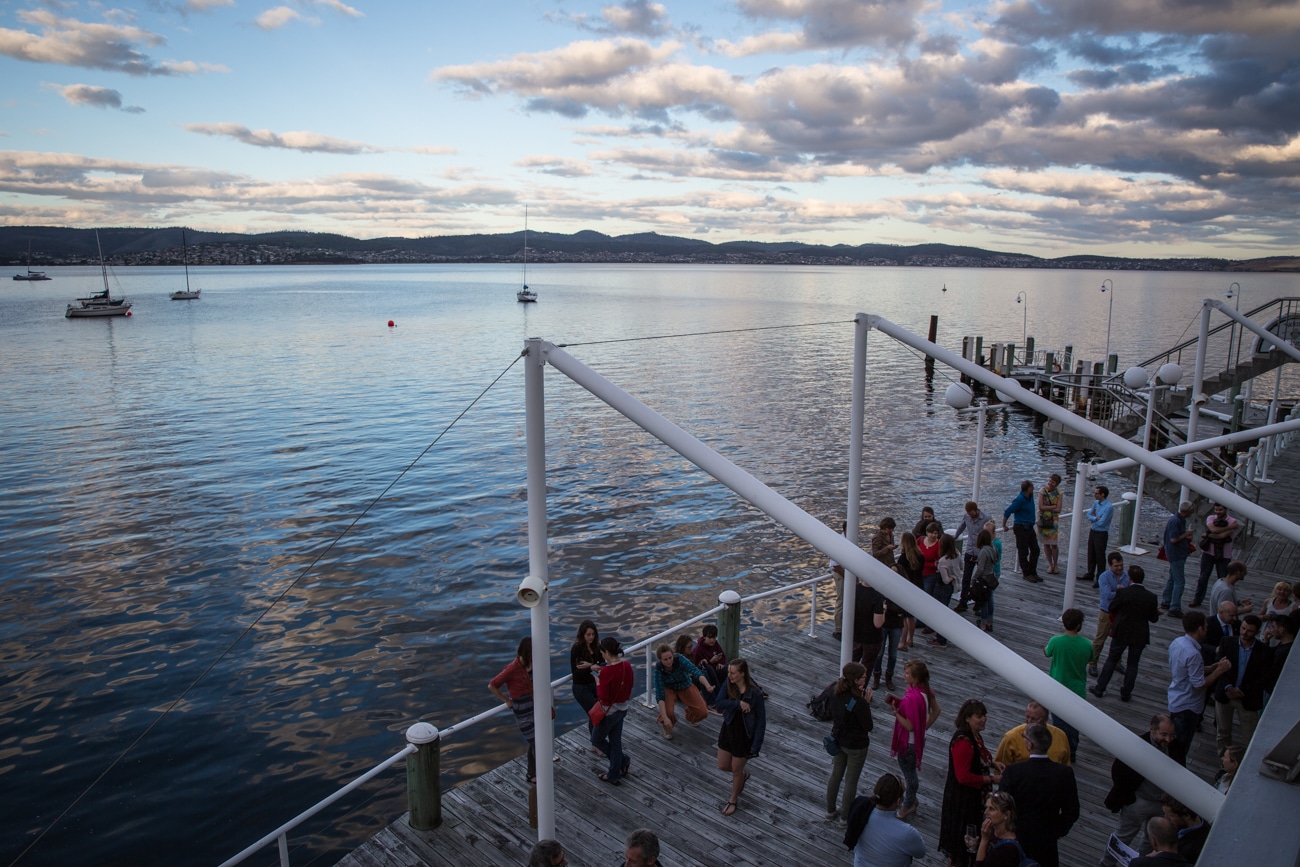 Nous profitons des quelques jours d'escale à Hobart pour charger de nouveaux équipements à bord du navire, en particulier ROPOS, un submersible scientifique téléguidé qui sera déployé pour la première fois en Antarctique. C'est une opération complexe. Le CSSF (Canadian Scientific Submersible Facility), opérateur de l'engin, dispose plusieurs conteneurs sur le quai à côté du navire. Guillaume Massé et son équipe sont en charge du projet scientifique utilisant cet outil innovant. Leur objectif est de réaliser une étude multidisciplinaire du glacier Mertz et de son impact sur le milieu environnant. L'équipage russe et les ingénieurs de l'équipe ROPOS travaillent d'arrache-pied pour charger cet équipement sur le pont avant. Le submersible, aussi gros qu'un minibus est équipé de nombreux instruments scientifiques, caméras et dispositifs de prélèvements.
During the few days before departure, equipment is loaded on board, most notably the ROPOS, a scientific submersible system, or "ROV" (Remotely Operated Vehicle). It is quite a large operation, CSSF (Canadian Scientific Submersible Facility), deploys many containers on the dock aside the ship. Guillaume Massé and his team are in charge of the science project utilizing this innovative scientific tool. Their objective is to carry out a thorough multidisciplinary investigation in the waters surrounding the Mertz glacier and under the ice tongue. The crew and ROPOS team collaborate to load the gear on deck. The ROV is the size of a small van, impressive engineering, equipped with numerous science instruments, imaging and sampling devices. We will go deeper into the science of these dives in a further post…
[photogrid ids="1854,1855,1856,1857,1858,1859,1862″ captions="no" columns="five" fullwidth="yes" ]
Après deux jours à Hobart, la plupart des scientifiques de ACE sont prêt à partir. L'appel du large et le désir d'atteindre le continent et le glacier du Mertz est intense.
After two days in Hobart, most ACE Expedition participants are ready to depart. The calling for open-sea and Antartica's Mertz is stronger than ever.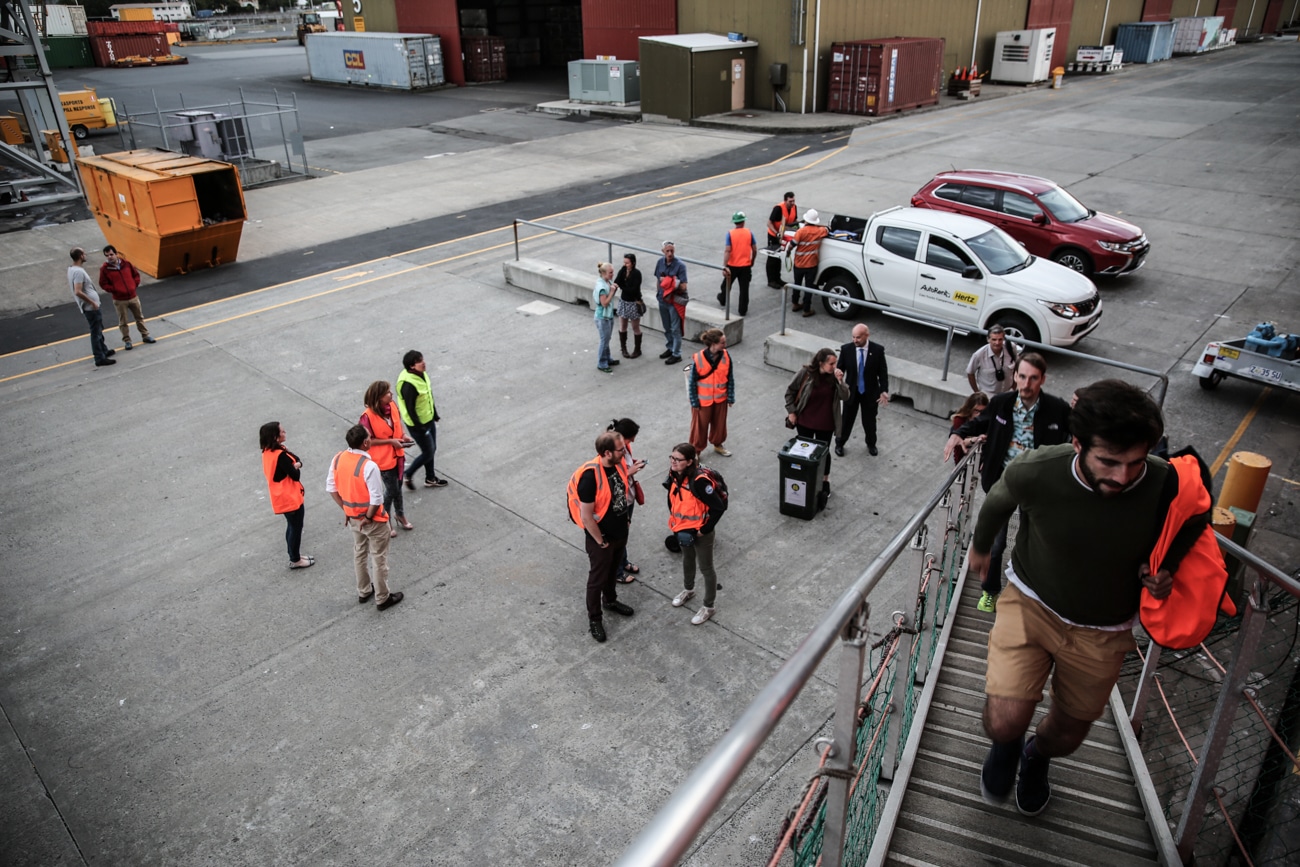 L'heure tourne. Sur le port de Hobart, les participants de l'expédition ACE finissent leur dernières emplettes et mangent leur dernier repas à terre. C'est le temps de dire au revoir à ceux qui restent à quai.
The clock is ticking. At the Hobart Wharf it is time to finish that last beer, to have a last bite of continental food. Time to say goodbye to those staying ashore!
Text, photos, translation: Noé Sardet, Parafilms/EPFL.