By Eric Hoesli, EPFL professor
Par Eric Hoesli, professeur à l'EPFL
On board, it's difficult not to notice Kristina, one of the young members of the Russian crew. She's covered from head to toe in tattoos. Only her face, with its fine features and her large, delicately outlined eyes, shows its natural color. Blue and purple figures run all the way up to her knuckles – ornaments from the life she has put behind her. "I spent 11 years getting these tattoos," she says simply. "I won't get any more. You just reach an age where it hurts too much." She'll turn thirty on the boat and will be celebrating her birthday in the Antarctic this year.
A bord, difficile de ne pas la remarquer. Kristina, l'une des jeunes femmes russes membres de l'équipage, est tatouée de la tête aux pieds. Seul son visage fin, aux grands yeux délicatement soulignés, a gardé sa teinte naturelle. Les figures bleues et violettes qui courent jusqu'aux phalanges de ses doigts sont les ornements d'une vie passée, laissée à quai. « J'ai vécu onze ans dans le tatoo » commente-t-elle sobrement. Et je n'y toucherai plus. Arrive un âge où cela fait trop mal ». Elle va avoir 30 ans à bord, son anniversaire aura lieu cette année en Antarctique.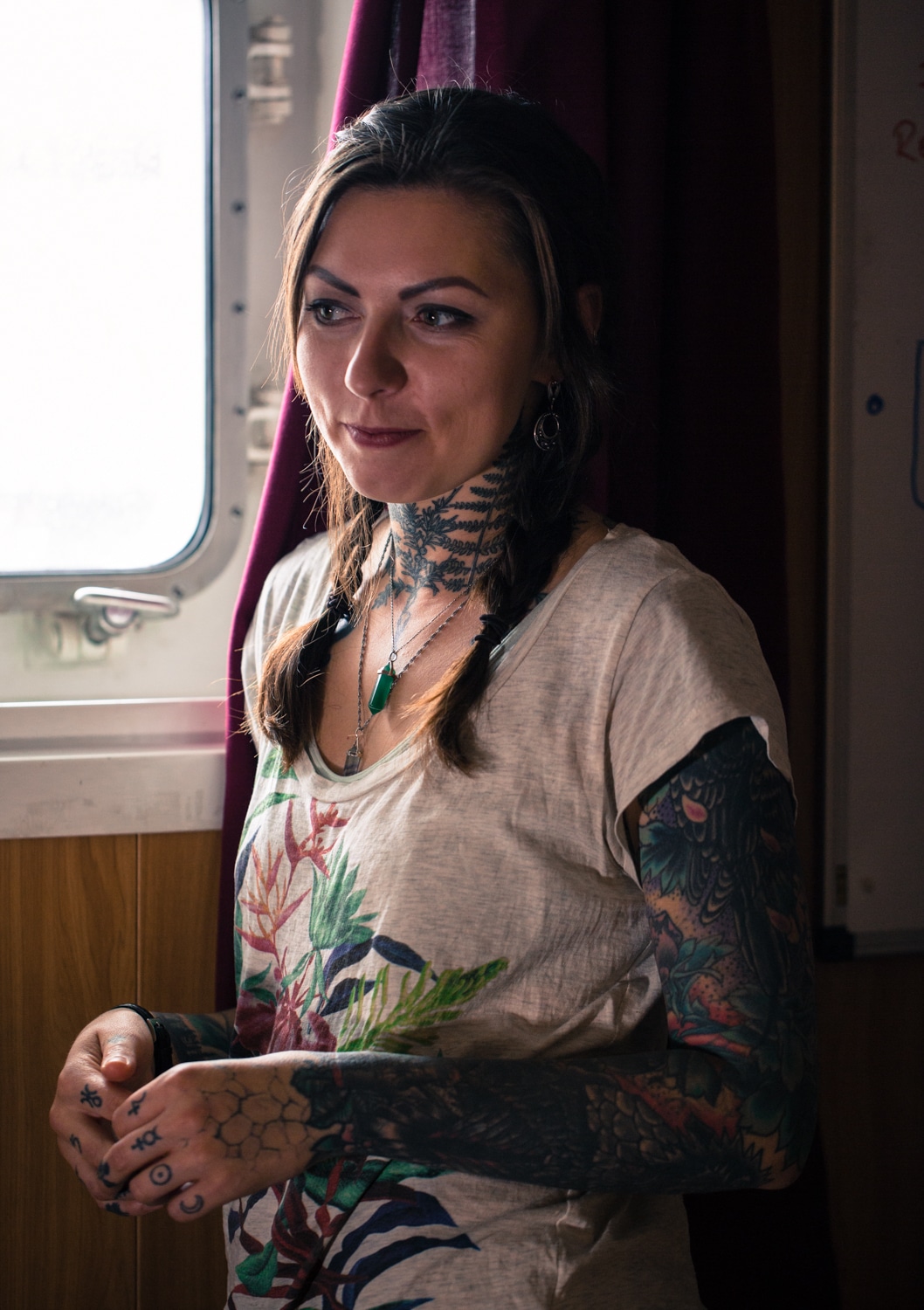 Kristina,