The Akademik Treshnikov arrived in Punta Arenas on Wednesday February 22, after an amazing leg between Australia and Chile. The Russian ship completed the second of the three legs of the Antarctic Circumnavigation Expedition (ACE). The ship will head back to sea on Saturday February 25th  for the last part of its voyage following a planned reshuffling among the researchers. They will stop at South Georgia, South Sandwich Islands and Bouvet before reaching Cape Town.
Meantime, group picture of the around 120 passengers of the leg 2 and some portraits.
Mercredi 22 février, après une incroyable seconde étape entre l'Australie et le Chili, l'Akademik Treshnikov est arrivé à Punta Arenas. Le navire russe a ainsi bouclé la seconde des trois étapes que compte l'Antarctic Circumnavigation Expedition (ACE). Le bateau quittera Punta Arenas samedi 25 février pour la dernière partie de son voyage avec une nouvelle équipe de scientifiques. Au programme: la Géorgie du Sud, les îles Sandwich du Sud et l'île Bouvet.
En attendant, une photo de groupe des quelque 120 passagers de la deuxième étape et quelques portraits.
Photos: Noé Sardet, Parafilms/EPFL.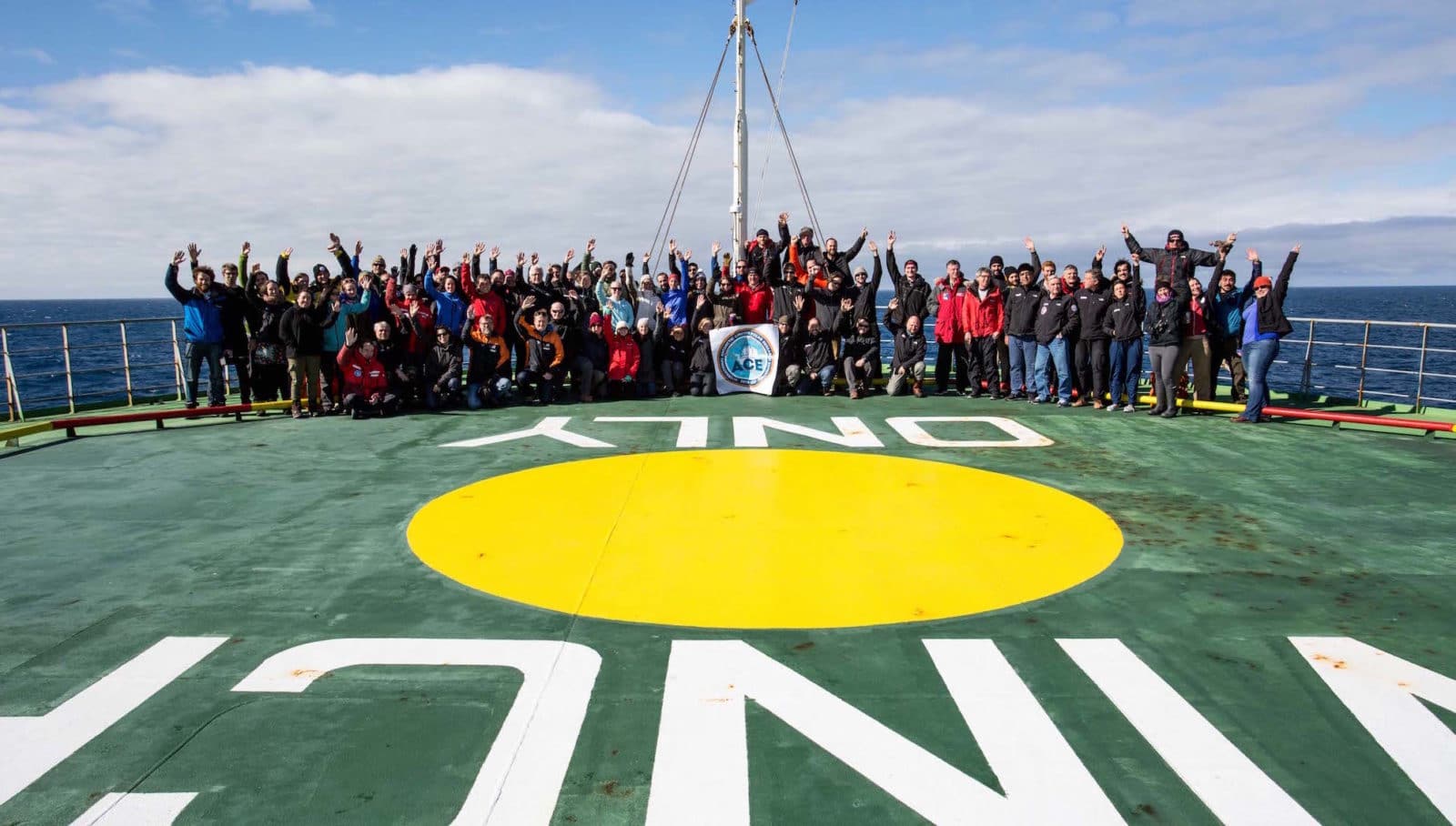 [photogrid ids="2326,2324,2325,2320,2319,2323,2322,2321,2318,2317,2316,2315,2314,2313,2312,2311,2310,2309,2308,2307,2306,2305,2304,2303,2302,2301,2300,2299,2298,2297,2296″ captions="yes" columns="six" fullwidth="yes" ]