Text: Sarah Perrin
Little is known about the role of aerosols in climate mechanics. Julia Schmale, an ACE researcher, has been testing for these particles all around Antarctica, where their interactions have not yet been affected by human activities.
It may seem unlikely, but the air around us is far from empty. It carries millions of biological and chemical particles called aerosols. Carbon dioxide (CO2) is among the better known substances that affect the climate, but there are many others, and we know little about them or how they act. What are these particles made of? How do they interact? How far do they travel? What do they have to do with precipitation and, more broadly, with the earth's climate? These are some of the questions that Schmale, a researcher with the Paul Scherrer Institute in Switzerland, is looking at. Schmale has been testing the atmosphere for aerosols constantly since the expedition got under way on 20 December 2016.
La scientifique qui veut faire parler l'air de l'Antarctique
Le rôle des aérosols dans la mécanique climatique est encore largement méconnu. Julia Schmale, chercheuse à bord de l'expédition ACE, mesure la présence de ces particules tout autour du grand continent blanc, là où leurs interactions n'ont pas encore été modifiées par l'impact des activités humaines.
Contrairement à ce que suggère notre intuition, l'air est loin d'être vide. Il contient et transporte des millions de particules biologiques et chimiques, appelées aérosols. Si le dioxyde de carbone (CO2) est l'une des substances les plus connues influant sur le climat, il en existe beaucoup d'autres, dont les rôles et les caractéristiques restent à découvrir. De quoi ces particules sont-elles faites? Comment interagissent-elles? Jusqu'où se dispersent-elles? Quel lien ont-elles exactement avec les précipitations et, plus généralement, le climat terrestre? Voilà quelques-unes des questions auxquelles s'intéresse Julia Schmale, chercheuse à l'Institut Paul-Scherrer, en Suisse. A bord de l'Akademik Treshnikov depuis le départ de l'expédition ACE, le 20 décembre 2016, elle mesure en continu la présence de ces aérosols dans l'atmosphère.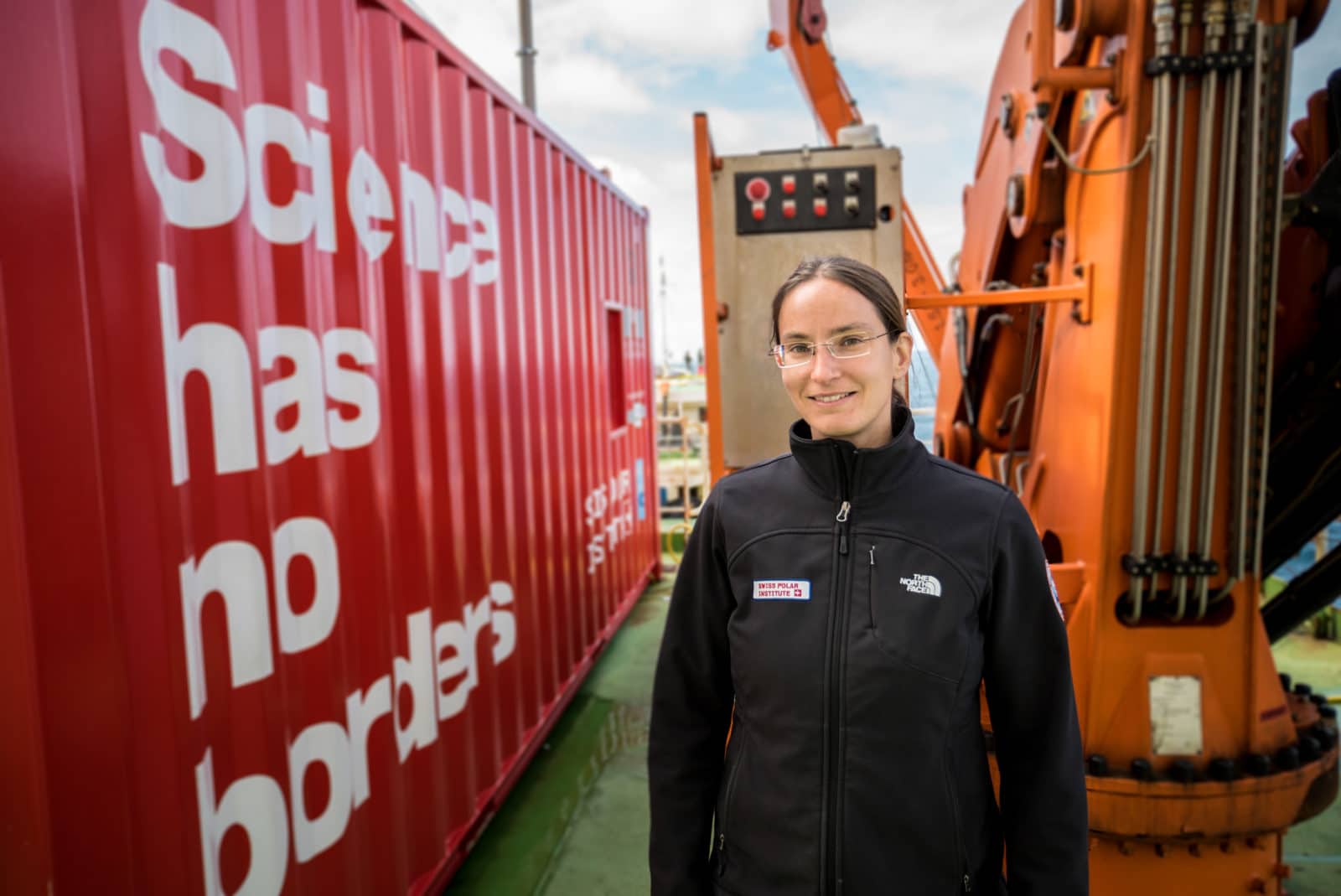 Julia Schmale, researcher with the Paul Scherrer Institute in Switzerland/