South Georgia – an island of contrasts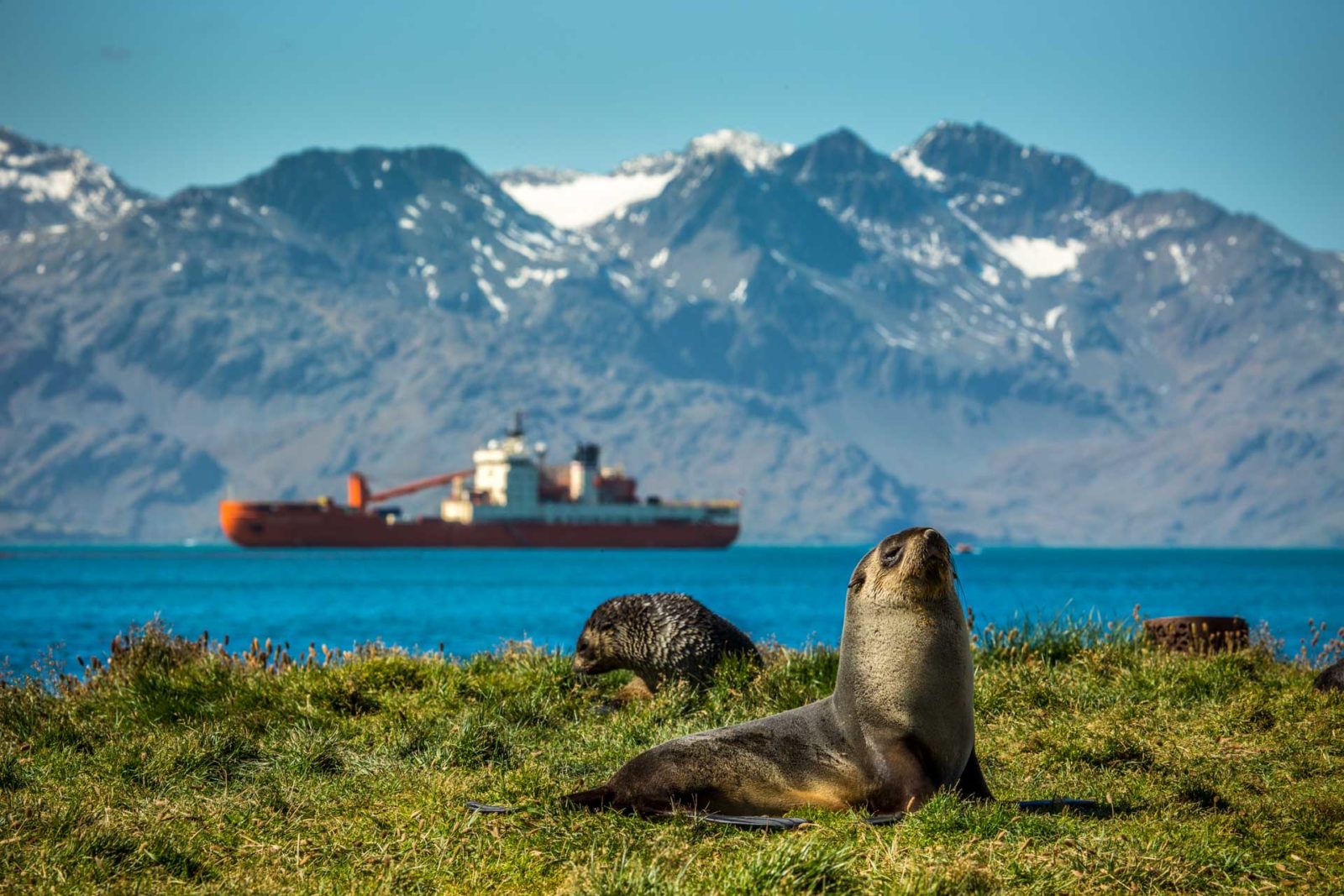 Seals in Grytviken Bay, South Georgia. ©Sharif Mirshak/Parafilms/EPFL

On Saturday evening, the Akademik Treshnikov and its 130 passengers left the waters of South Georgia after a three-day stopover full of ups and downs. The expedition experienced both the best and the worst weather conditions that the island has to offer. The first landing, in Grytviken Bay, was filled with more sunshine than expected, while there was no shortage of fog, gusty winds and snow for the second stop, in St. Andrews Bay.

Samedi soir, l'Akademik Treshnikov et ses 130 passagers ont quitté les eaux de la Géorgie du Sud, après une escale de trois jours tout en contrastes. D'un point de vue météorologique, l'expédition a été gratifiée du meilleur et du pire. Le premier débarquement, dans la baie de Grytviken, s'est fait sous un soleil bien plus généreux que prévu. En revanche, brouillard, rafales de vent et neige étaient au rendez-vous pour le deuxième, dans la baie de St.Andrew.

But not even the weather could spoil the bay's magic. It is home to a large colony of king penguins – the second largest penguin after the emperor – and to numerous sea lions and elephant seals as well. Everyone on board marveled at seeing these animals up close. But unfortunately the scientists were not so lucky when it came to their research. The extremely unpredictable weather conditions meant that the visit to the bay had to be cut to just three hours, which didn't leave much time to collect samples. And the rough seas made it difficult to gather underwater samples from the boat as well.

Mais la magie du lieu a largement pris le dessus. L'endroit est le sanctuaire d'une importante colonie de manchots royaux – les seconds plus grands en taille après les manchots empereurs – qui y côtoient de nombreuses otaries et des éléphants de mer. Si tout le monde était émerveillé de pouvoir admirer ces animaux de si près, la satisfaction était moins évidente pour ce qui était des activités scientifiques. En raison du temps très imprévisible, la visite a été réduite au minimum – trois petites heures – limitant ainsi la prise d'échantillons. En raison d'une mer trop grosse, plusieurs prélèvements en mer ont également dû être repoussés.