Swiss early-career researchers (ECRs) are invited to apply for a research and observation plan using the research vessel MIRAI (R/V Mirai) Arctic cruise to be conducted from August to October 2023. It represents a rare opportunity to participate in a research expedition that will travel the Pacific Arctic region (Beaufort, Chukchi and northern Bering seas). Meteorological observations will be led, surface water will be monitored, under-ice drone will be tested in real field conditions, etc.
Please note that the description of ECRs in this call includes scientists within 7 years of obtaining their Ph.D. or younger than 40 years old (as of 1 April 2023).
The deadline for applications is on 20 October 2022, 12:00 UT.
Visit the official webpage for all the details and the application documents.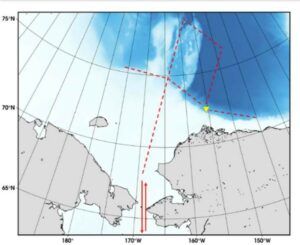 Header photograph: © Julie Lattaud, all rights reserved