Volcanoes can have major impacts on the climate system, resulting in short-term cooling of earth's surface following an eruption. Amongst the most active regions in the world is Iceland, the activity of which is reflected in its extremely diverse and largely desolate landscape.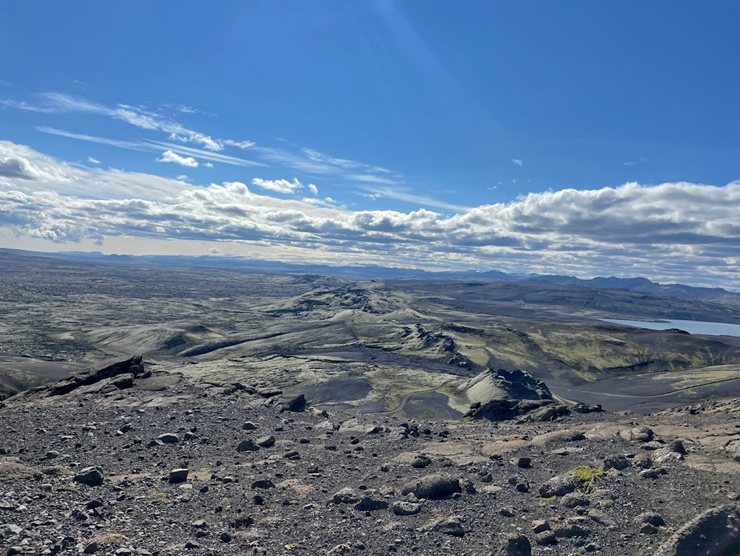 However, despite the high-activity of these volcanic systems over the Holocene, the eruption dynamics (i.e. plume height and total duration) for many events is poorly resolved. Fortunately, evidence of Icelandic eruptions (volcanic ash and sulphate) is frequently preserved in the Greenland ice cores, allowing the eruption dynamics to be constrained and correlations to be made between the ice-core records and a volcanic system through the unique geochemical fingerprint of each volcanic system. Therefore, the goal of this fieldwork campaign was to go to Iceland and sample proximal material to better characterise these eruptions to facilitate robust climate impact assessments.
We selected several eruptions during our period of interest and identified suitable sites to obtain proximal material. However, one week before the planned fieldwork in August 2022, Fagradalsfjall (close to the international airport) began erupting again! We constantly monitored the situation and determined that the fieldwork could still go ahead – with some amendments to our original field plan. We arrived in a very wet Iceland one week later – luckily the weather held out for the rest of the fieldwork!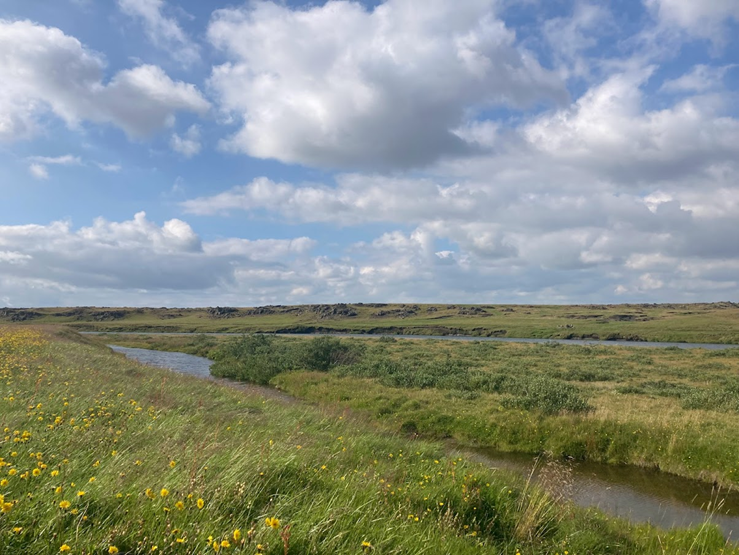 The sites were located in the interior of the country and required the traverse of difficult off-road terrain. Once on site, we searched for an appropriate sampling location. The outcrop was then cleaned, logged and photographed. This was important as it allowed us to fully recall where the samples had come from. The tephra layers were sampled and bagged in order for them to be transported back to Switzerland.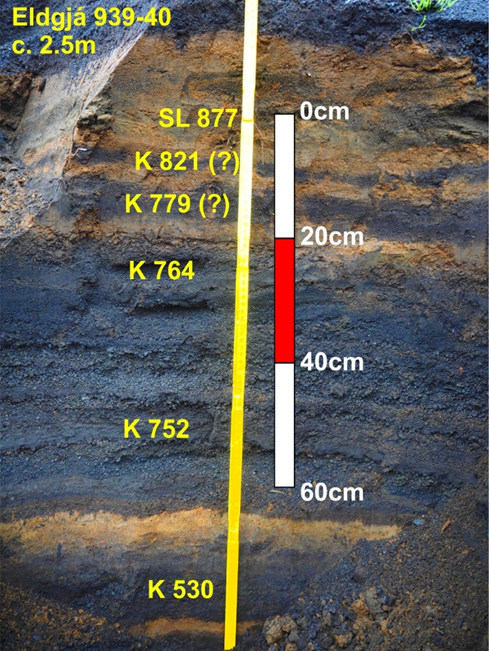 The trip was largely successful as we managed to visit six locations in total and obtain the targeted tephra horizons. The sampling sites were located between the Hekla, Katla, and Eyjafjallajökull volcanic systems.
On the way back to the airport, the Fagradalsfjall eruption was still ongoing and we were lucky enough to witness an actual volcanic eruption!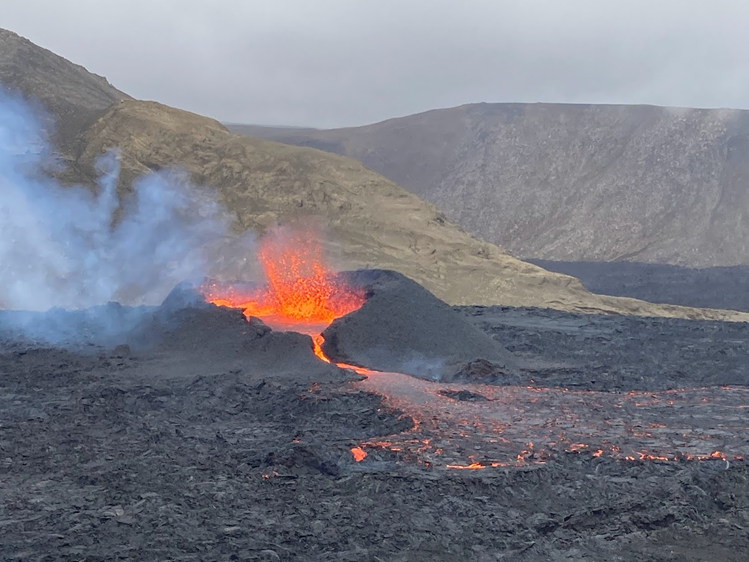 We are currently processing the samples that we collected in Iceland and preparing them for geochemical analysis. Hopefully we should have some exciting results soon!
Imogen Gabriel is an early-career researcher at the University of Bern. Her field trip took place in summer 2022 with financial support from a Polar Access Fund grant.
Header photograph: Frequent volcanic activity in Iceland has produced this barren and dramatic landscape. © Imogen Gabriel, all rights reserved