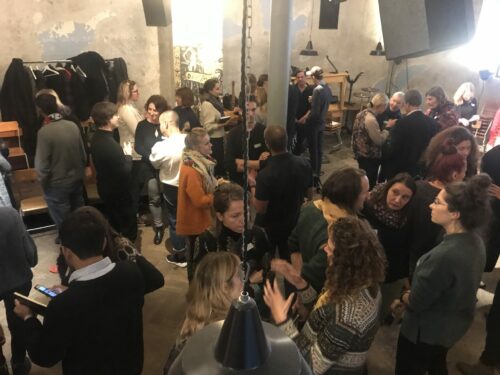 Pro Helvetia and the SPI have jointly launched a pilot project named PolARTS.
PolARTS will support three tandems consisting of a polar scientist and an arts practitioner in order to offer a new platform for the interplay between art and science. More information on the programme can be found here.
Polar scientists who are in search of a tandem partner are invited to take part in the networking event Arts meet Polar Science – Networking & Discussions at Cabaret Voltaire in Zurich on 5 December 2019. The speed meeting will be complemented with a presentation of the PolARTS programme and interventions from experts of science and art collaborations.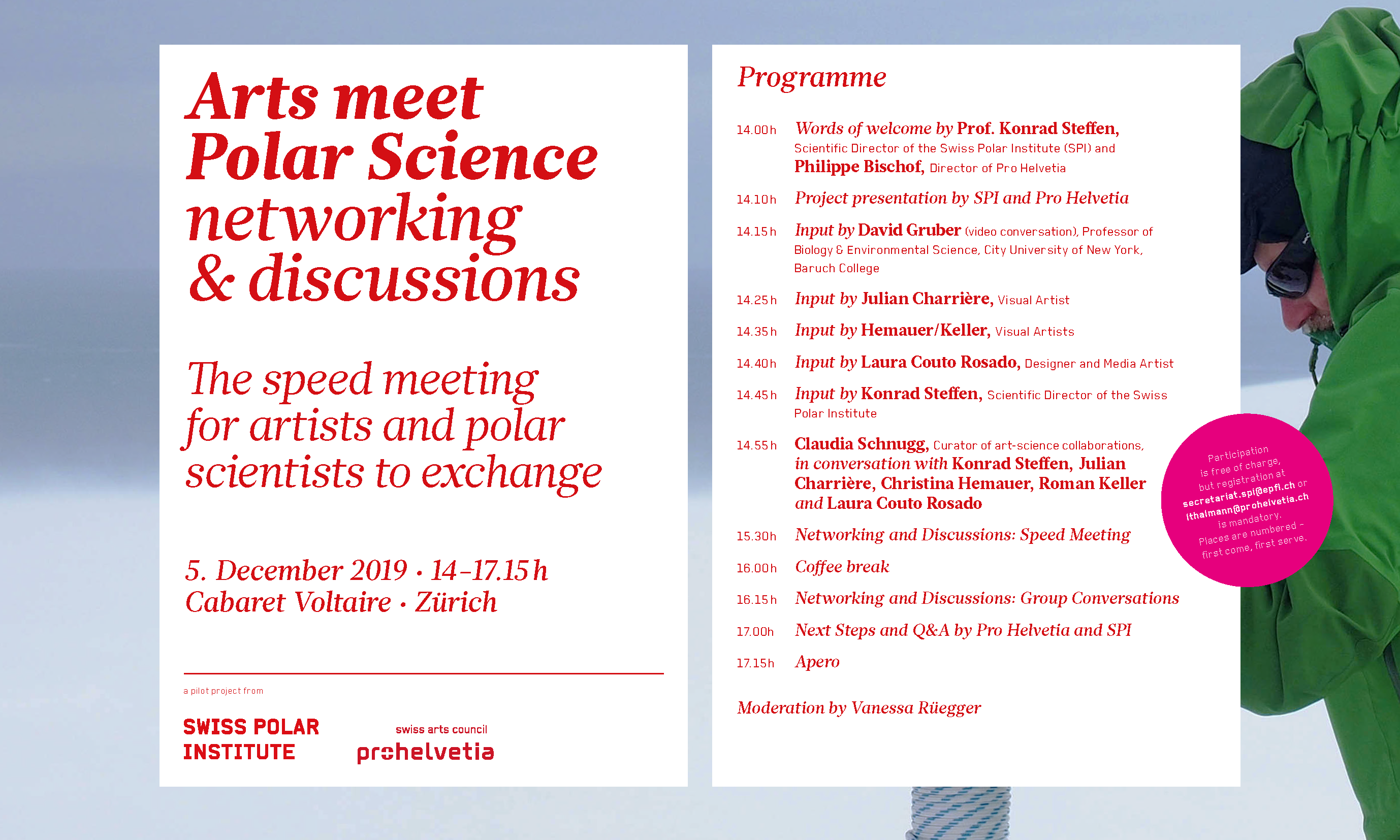 Please register quickly at . Numbers are limited – first come, first served!