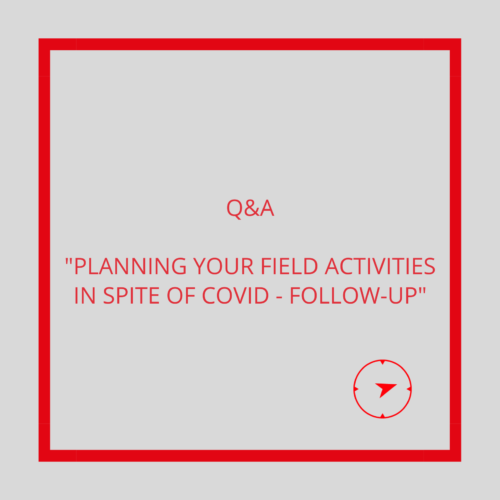 The SPI and Prof. Blaise Genton held an event dedicated to the planification of field campaigns and expeditions in times of COVID-19 on 3 March 2021.
On Thursday 27 May, from 13:30 to 14:00, a follow-up online session will take place allowing participants to ask questions to Prof. Genton in order to better assess the rapidly evolving sanitary situation and plan field work accordingly.
Newcomers to the discussion are welcome, but places are limited and given on a first come, first served basis.
You can register online.