By Christian de Marliave,
ACE expedition head of logistics/directeur logistique de l'expédition ACE.

Scott Island came into sight at 5pm on 5 February. It was our second 5 February at these latitudes this year: after leaving Cape Town, we sailed in the eastern longitudes, while Scott Island is located at 179°54′ W, two nautical miles on the other side of the International Date Line.
Arrivée en vue de l'île Scott le 5 février à 17h locale. Il faut noter que c'est notre deuxième 5 février passé sous ces latitudes. Depuis le départ du Cap, nous naviguons sous des longitudes Est. Or, l'île Scott se trouve par 179°54′ Ouest, soit 2 miles nautiques après la ligne de changement de date.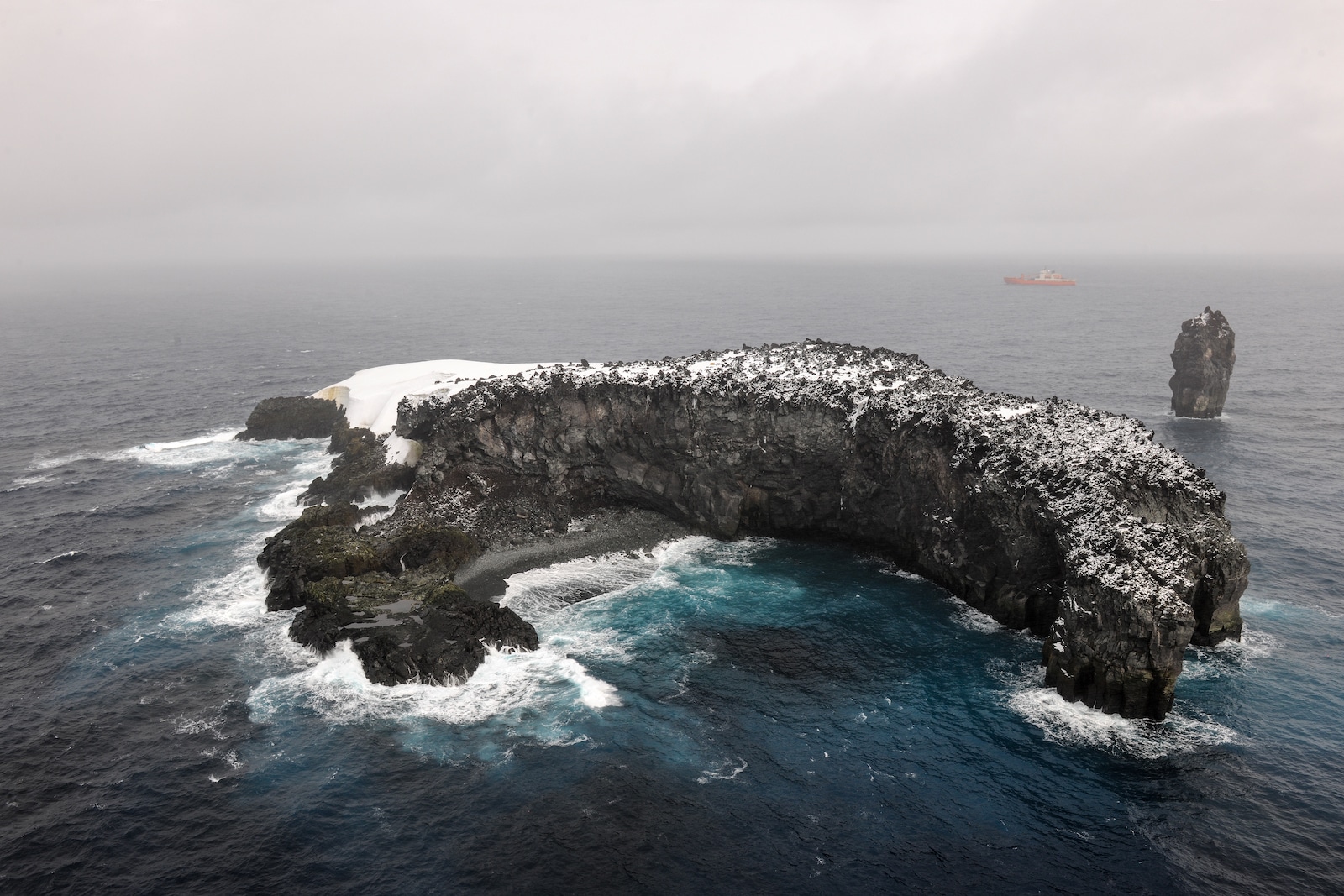 Scott Island, from above. /