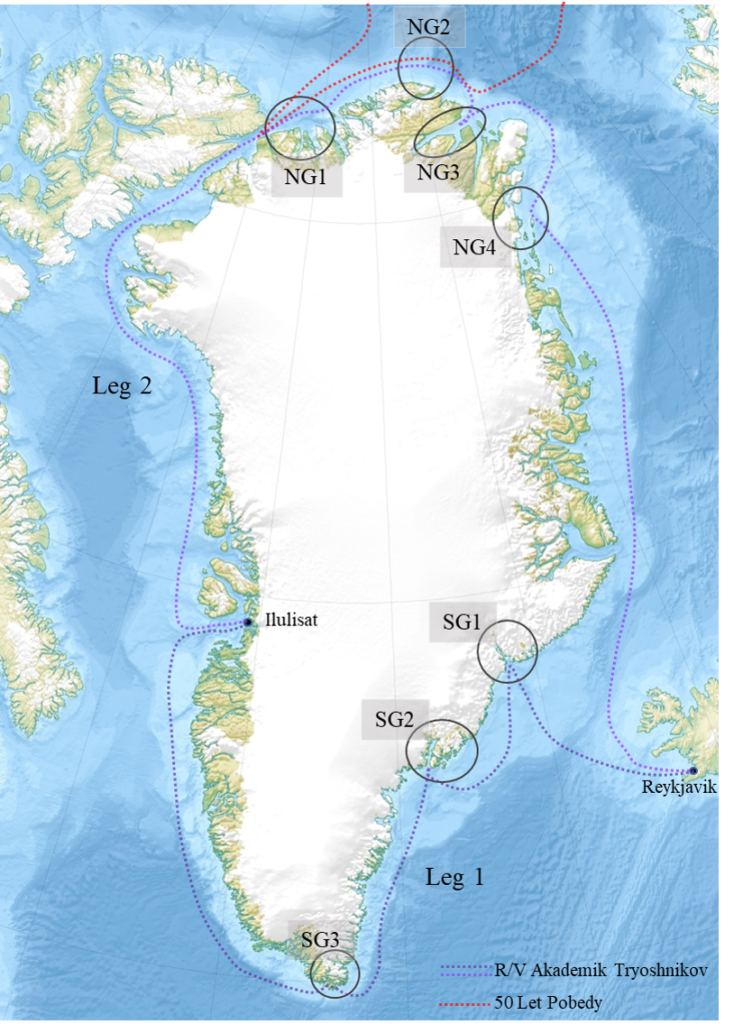 We are excited to announce that the call for proposals for our latest project, the GreenLAnd Circumnavigation Expedition (GLACE), is now open.
The expedition will offer an unprecedented complete circumnavigation of Greenland in a single expedition over a 2-month period in August and September 2019, providing access to the remote and critically understudied Northern Greenland area.
The R/V Akademic Tryoshnikov (AARI, St Petersburg) will be available for the expedition after a partial refit. During the Northern Greenland section of the expedition, the Akademic Tryoshnikov will be escorted by the nuclear icebreaker 50 Let Pobedy.
The science framework of GLACE will entail four topics: Ocean, Atmosphere, Cryosphere, and Terrestrial. Collaboration between these topics, and interdisciplinary research towards a holistic view of the region, are particularly encouraged.