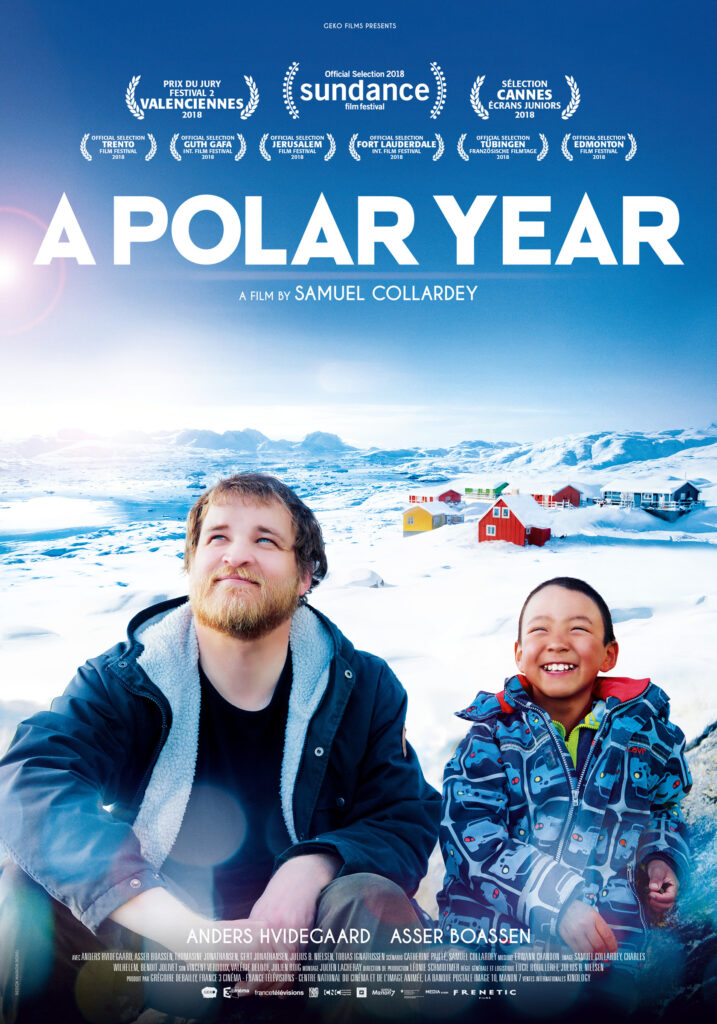 A Polar Year recounts the encounter between a Danish teacher and an Arctic community. Below is the synopsis of the movie in German and French. For more information on the release, set for 13 December 2018, click here.
Der Däne Anders Hvidegaard kommt als Lehrer in der atemberaubenden Landschaft im Osten Grönlands. Tiniteqilaaq ist ein Dorf in dem sich die Einwohner das Leben zwischen jahrhundertealter Tradition und moderner Technik eingerichtet haben und mit dem Wenigen das sie haben zufrieden sind.
Ein Fremder mit dem "dänischen Blick" ist nicht gerade willkommen. Schnell muss Anders erkennen, dass er hier mit seiner pädagogischen Ausbildung nicht weit kommen wird und dass die Herze der Inuit nicht so einfach zu gewinnen sind. Es sind andere Fähigkeiten die das Überleben in dieser Wildnis sichern. Mit Beharrlichkeit, Humor und einer Portion Wut im Bauch macht er sich daran, die kulturellen Hindernisse zu überwinden um seinen Platz in der Gemeinschaft zu finden.
Fasziniert vom Leben der Menschen und der grandiosen Landschaft ist der französische Regisseur Samuel Collardey während über einem Jahr immer wieder nach Tinitequillaq gereist. Sein Film basiert auf den Geschehnissen aus dieser Zeit. A POLAR YEAR feierte Premiere am Sundance Filmfestival.
Pour son premier poste d'instituteur, Anders choisit l'aventure et les grands espaces : il part enseigner au Groenland, à Tiniteqilaaq, un hameau inuit de 80 habitants. Dans ce village isolé du reste du monde, la vie est rude, plus rude que ce qu'Anders imaginait. Pour s'intégrer, loin des repères de son Danemark natal, il va devoir apprendre à connaître cette communauté et ses coutumes. Il conquiert non seulement les cœurs des habitants mais découvre des paysages et une faune surprenante. Tourné dans le froid nordique Une année polaire est un film d'une grande chaleur humaine.