In summer 2021, the field work in the Arctic was once more dominated by the weather and sea conditions. The team still tried their best to bring the scientists to all planned sampling sides in order to get a better insight into the Arctic marine fauna and their exposure to microplastics. After facing storms with wind speeds of 100 km/h the boat suffered from minor damages and the crew decided to abort the journey to Jan Mayen.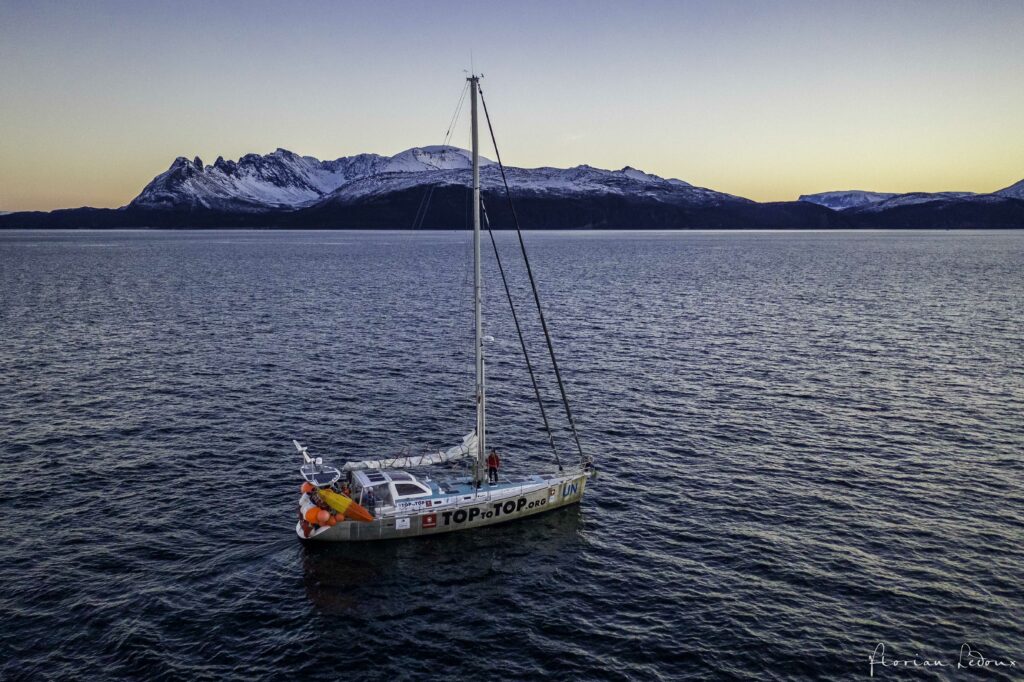 Despite the difficult conditions, TOPtoTOP members managed to collect 8 eDNA and 8 microplastic samples – up to 70 degrees north. The samples were collected from remote locations with a lot of marine life, such as one of the largest maelstroms in the world or a large population of sperm whales.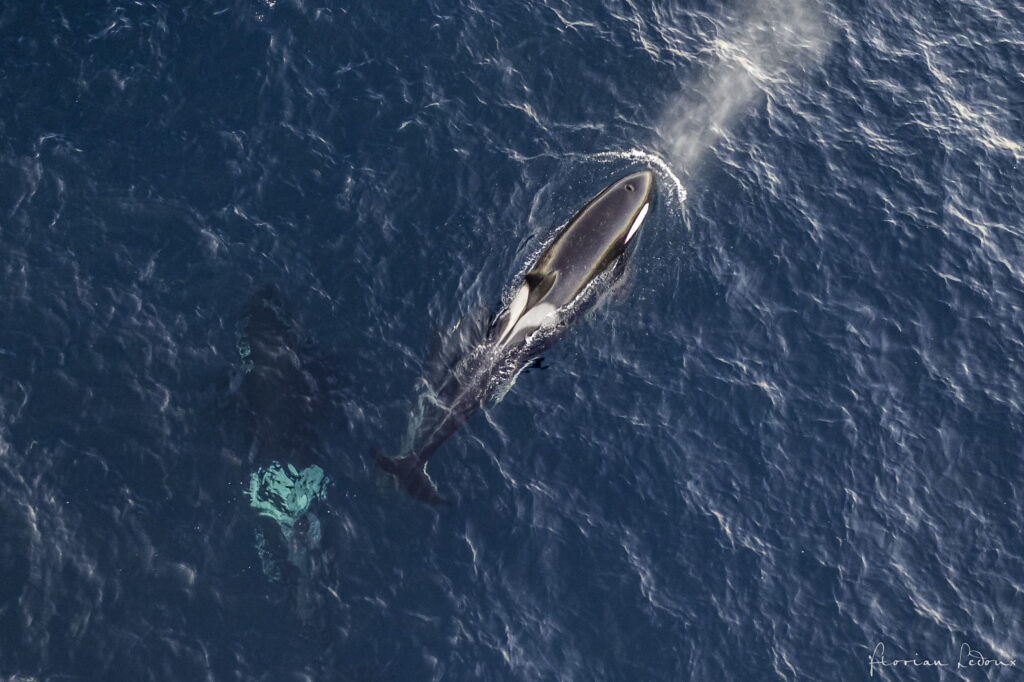 The Arctic is facing increasing stressors. Plastic pollution and climate change are the major threats to pristine Arctic environments. Yet, research concerning the quality and quantity of pollution, as well as public awareness on this issue, remains scarce.
With the arrival of autumn the days are getting shorter as well. Sunlight is limited to just three hours each day, which can make the sampling even more challenging. Once the sun is set there is however a big chance of the aurora borealis – and what could a better place to observe this spectacle than from a small boat in the remote Arctic?
This research was supported by an SPI Exploratory Grant held by Loïc Pellissier, professor at ETHZ. Fabian Fopp is a scientific staff member of the Ecosystems and Landscape Evolution Group of ETHZ, who wrote this field note regarding the field trip which took place in summer 2021.
Header photograph: eDNA can be used for novel and non-invasive biodiversity assessments of the Arctic ecosystem. © Florian Ledoux, all rights reserved.