Oslo, 4 August 2023
Between 2022 and 2023, the University of Applied Sciences of Western Switzerland (HES-SO / HEPIA) has developed a towed CTD probe (conductivity, temperature, depth), of which an advanced prototype is now available.
The principle is to carry out successive dive cycles using an autonomous control mechanism, thereby saving time and boat resources to measure the characteristics of a water column up to a depth of 100 m. Developing this kind of probe is relevant for research in polar regions and other extreme environments, such as remote high-altitude regions.
During its development, various tests were carried out to study and validate its operation. To provide a realistic approximation of the conditions likely to be encountered in the Arctic, the tests took place in high-altitude lakes and at sea.

In June, the probe was tested in the cold waters of Lac d'Emosson, still partially covered in ice. The probe was towed by a portable electric catamaran provided by the NGO Aqualti.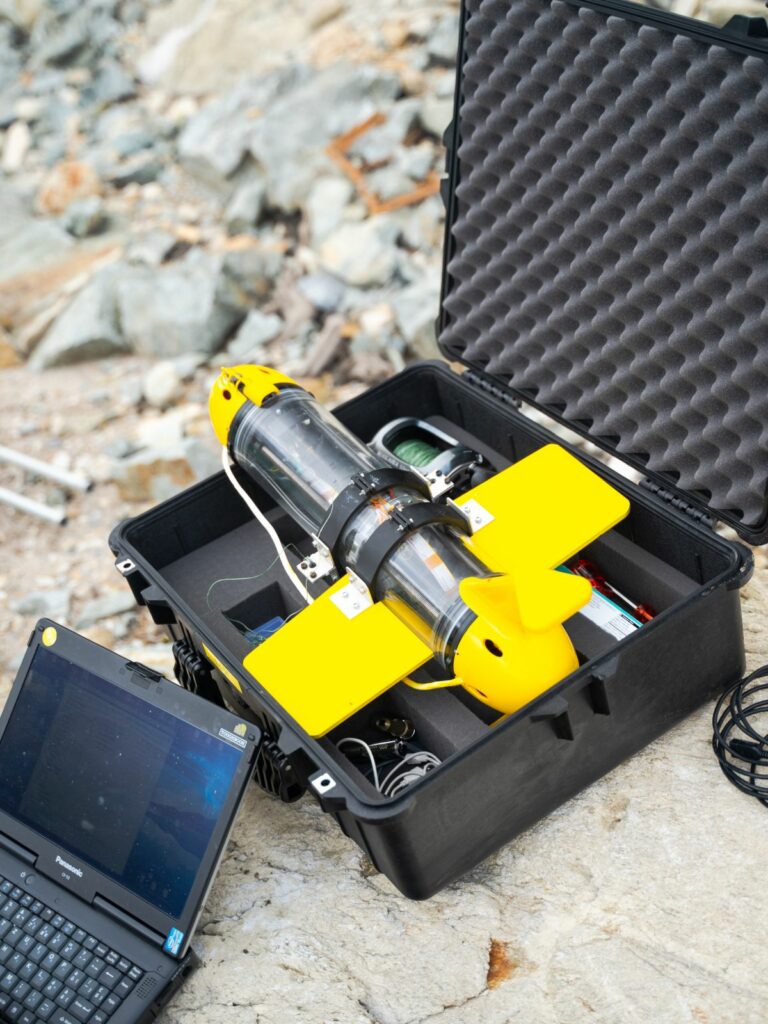 At the end of July, the development team's attention was focused on tests in Lyse Fjord, Norway, a body of water identical to the fjords that can be found in the Arctic, e.g. in Greenland, apart from ice and temperature. The fjord is deep and freshwater streams flow into it, creating a layer of fresh surface water.
On this occasion, the probe was towed in turn by an inflatable boat equipped with an outboard motor and an expedition sailing vessel provided by the NGO Acapela. The data will be analysed upon return to Switzerland.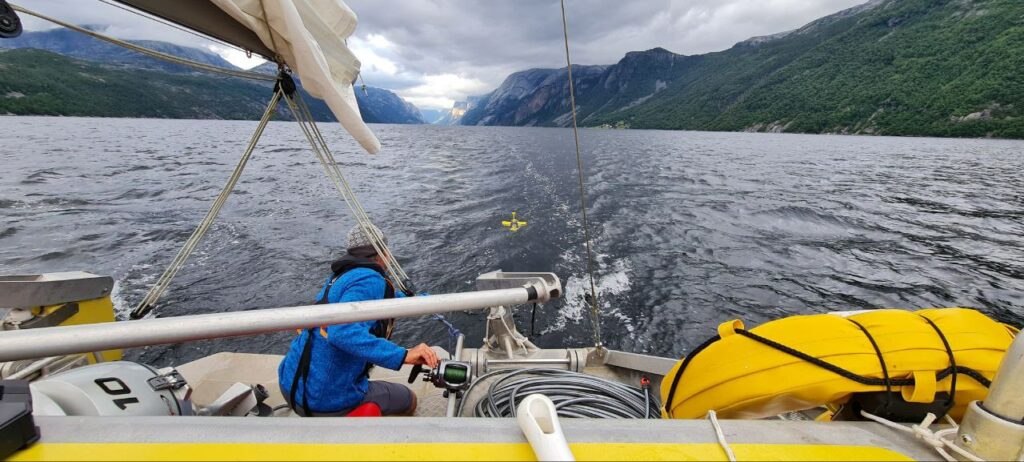 The standard probe records temperature and salinity data every second. Other sensors can be added at the request of laboratories and research teams.

The development of this probe is supported by the Swiss Polar Institute's Technogrants.

Research team: Jonathan Selz, Ruiliang Lin, Luca Bardazzi, Matteo Di Luca, Flavio Noca and Peter Gallinelli
---
Peter Gallinelli is a Senior Lecturer at the University of Applied Sciences of Western Switzerland (HES-SO / HEPIA). His fieldtrip took place in the summer 2023 and the development of the CTD probe is supported by an SPI Technogrant.