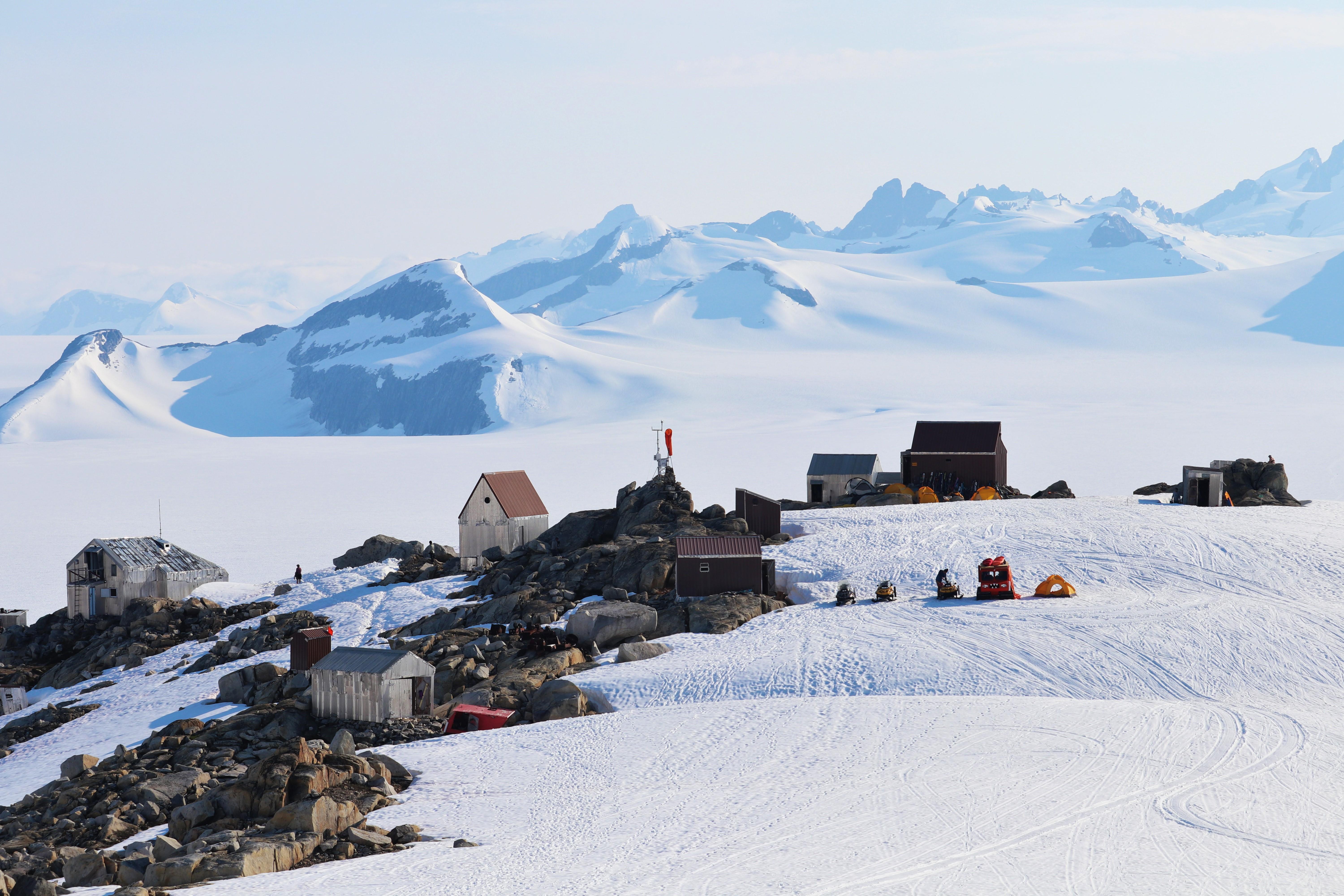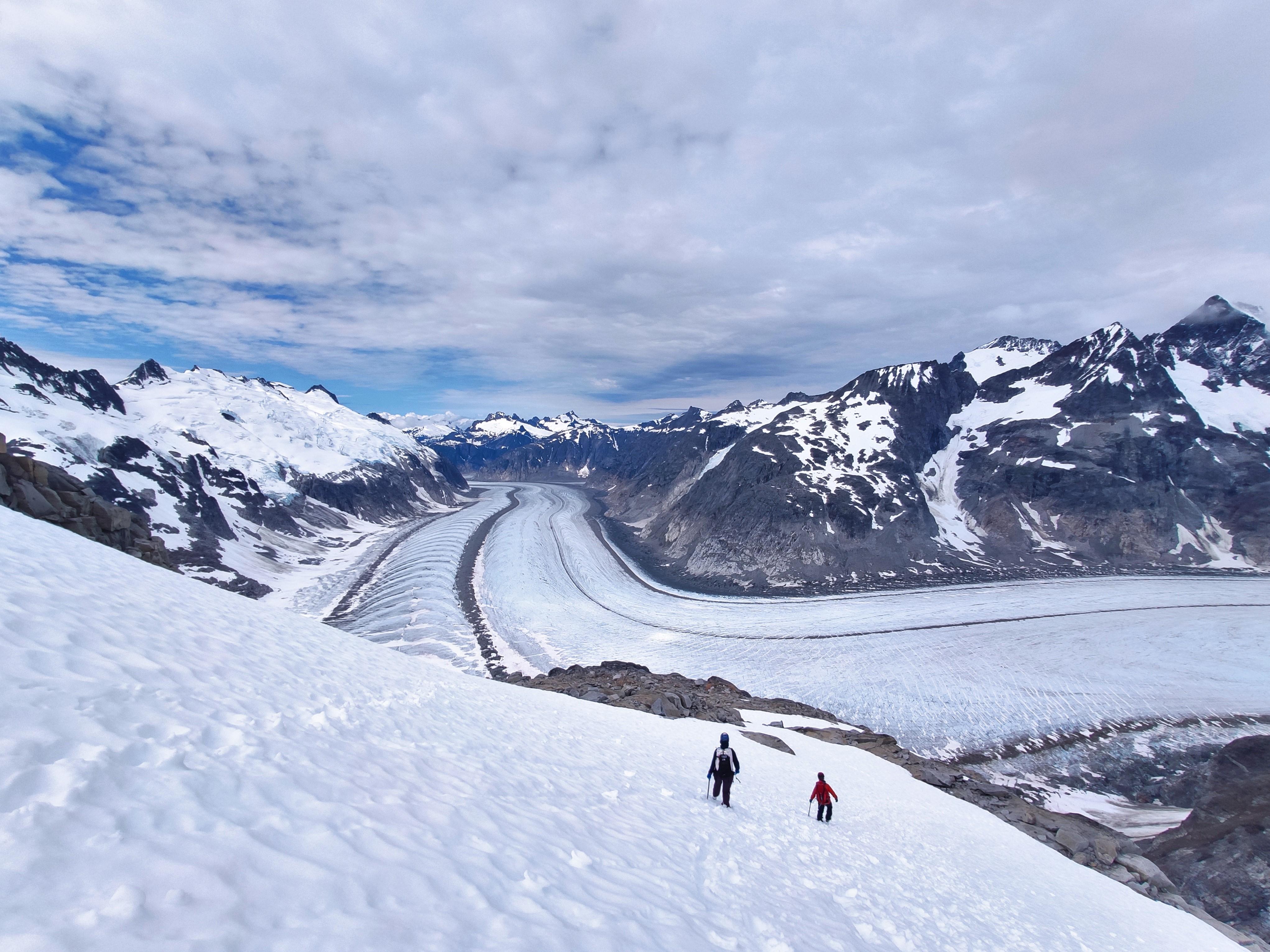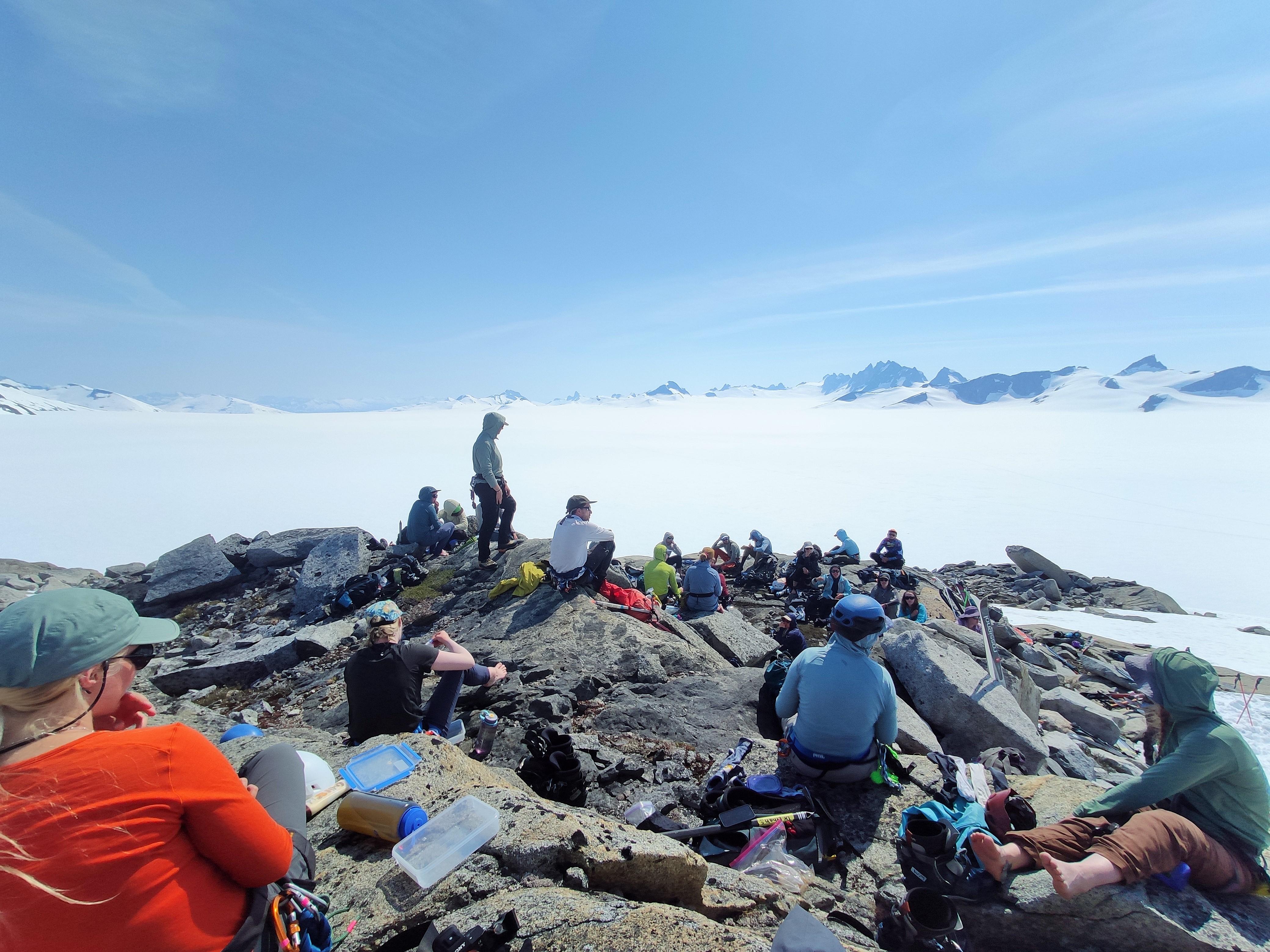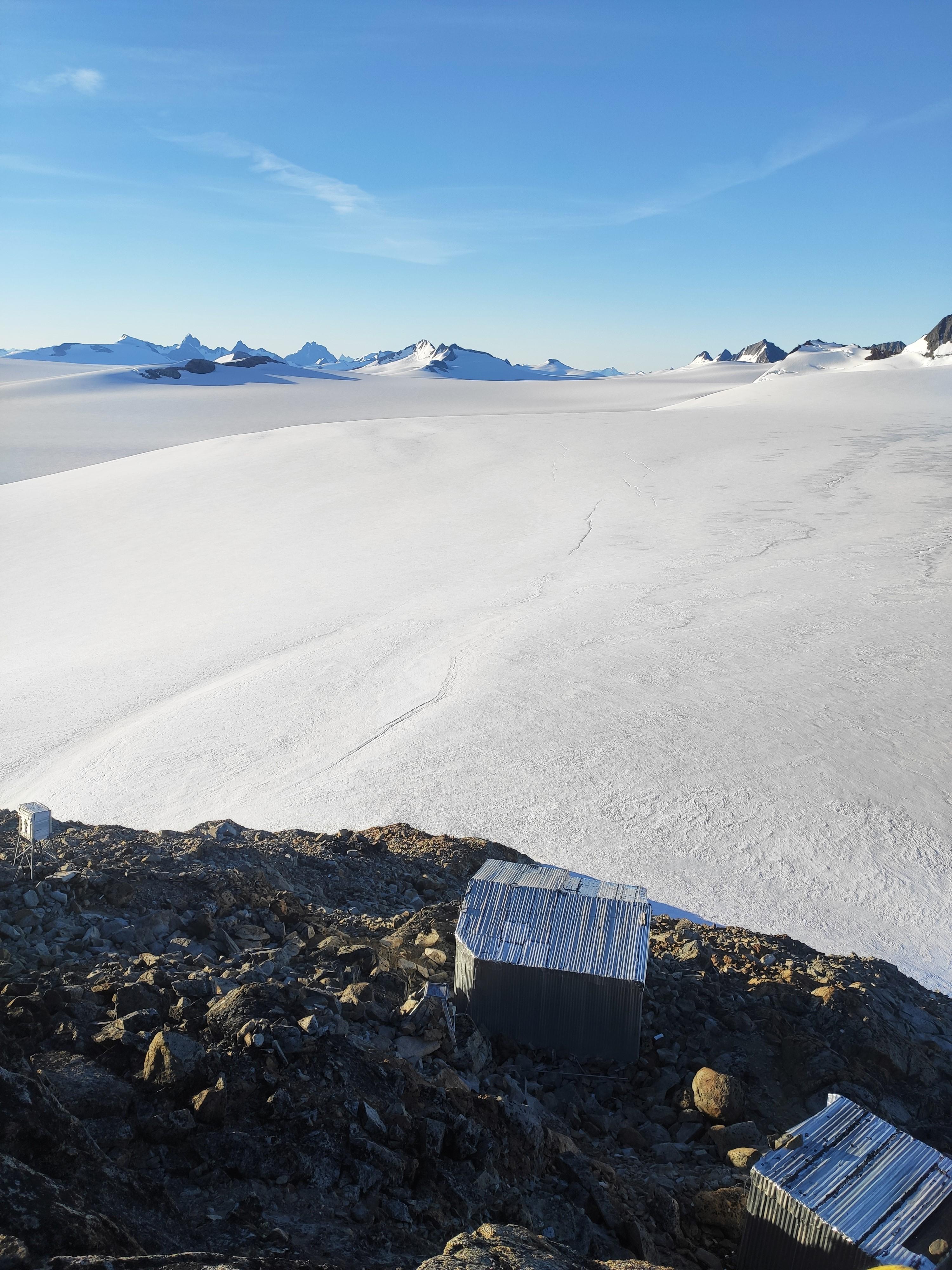 Participation in the Juneau Icefield Research Programme (JIRP)
Lay summary
Description of the programme
JIRP is a highly competitive Polar Earth systems sciences field training and research programme for undergraduate and graduate students interested in gaining technical skills traveling in glacier and mountain environments and additionally gaining science knowledge and skills to help them conduct research in these same locations. The JIRP accepts 32 students from around the globe each year to participate. I learned a range of science and technical skills by participating in field research and lectures while conducting a ski-mountaineering traverse across the 120 km wide Juneau lcefield. The curriculum includes atmospheric sciences, cryosphere sciences (glaciology, permafrost & periglacial sciences), geochemistry, geophysics, polar biology, ecology, geology, geomorphology, and other topics important for Polar Earth systems sciences. Second, it teaches how to do research and trains safe glacier travel in a high mountain cryosphere environment. As a third aspect, it helps for starting to build a network in the science community. Most of the participants will join the next AGU Fall Meeting 2022 and present part of the research. The programme, therefore, enables undergraduate as well as graduate students like me to get involved and be introduced to the broad international earth science community.
How did you personally benefit from the programme?
I revised and deepened my knowledge in glaciology. I learned how to travel on glaciers with ropes and safely navigate in snow-covered and crevassed areas with boots and skis. I learned skills how to pack, organize and run a scientific expedition in a remote environment. Together with a group, we will present an abstract in the next AGU Meeting to a broad scientific community. All of this will be relevant for applying for a doctorate position of my choice in the future after finishing my Master's or in applying as an Arctic Nature Guide course in Svalbard.
What were the highlights of the training?
The biggest achievement is, that we crossed a 100 km wide icefield only on boots and with skis. Every part is done by my own body, although we had helicopter support of course. During the traverse, we did various projects. One of the biggest and the one I was most involved in, was using GAMMA Portable Radar Interferometry (GPRI) to observe the glacier flow velocity of Gilkey glacier in a very remote region of the icefield. We got trained in setting up the instrument, in planning the data acquisition, and in processing the data to obtain a useful and presentable product.
Would you recommend the programme to other students?
Yes, I would certainly recommend the program to fellow students. The students do not need to have an earth sciences background, since the programme is also open for students with other foci. If possible, I would recommend attending the programme earlier during the Bachelor's or at the very beginning of the Master's, since almost no prior knowledge in glaciology or geology is needed. (Mostly this is not possible due to exams from the university.) During the programme, you do not only learn about glaciers and their environment, but also a lot about yourself. How do we live in cramped facilities with almost always 50 other people around? How much space and time do I need for myself?
Details
| | |
| --- | --- |
| Regional focus | Arctic |
| Location | Alaska |
| Funded amount | 2,500 CHF |
| Project dates | 1st June 2022 – 31st August 2022 |
| Category | Field and Summer Schools |