Beneficiaries and their projects
Alizée Le Moigne, PhD Student, University of Zurich
Diversity of microbial community structure and function in Arctic
thermokarst ponds: 3 weeks in the north-eastern Siberia, in the Kytalyk
nature reserve.
Carla Perez Mon, PhD Student, WSL
Sampling and establishment of a warming experiment in Permafrost from Villum Research Station (81°36'N, 16°40′ W)
Eef van Dongen, PhD Student, ETHZ
Monitoring of the calving glacier Eqip Sermia, West Greenland, using UAVs
Andrea Baccarini, PhD Student, PSI
Participation in the MOCCHA campaign in the high Arctic onboard of the ODEN Icebreaker
Sonam Wangchuk, PhD Student, University of Zurich
Bathymetric survey of glacial lakes; GPS measurements of lake
shoreline; ground penetrating radar (GPR) survey of moraine dams and
glacier tongues; turbidity and surface temperature measurements
Field trips and projects
Alizée Le Moigne
Project: Diversity of microbial community structure and function in Arctic thermokarst ponds: 3 weeks in the north-eastern Siberia, in the Kytalyk nature reserve.
Keywords: Community functioning, Bacteria, Carbon cycling, Climate change.
Summary
In north-eastern Siberia, water and land merge to form an extraordinary landscape sitting on constantly frozen soil: the permafrost. This fragile environment is extremely sensitive to the climate change that promotes the melting of the permafrost. Carbon derived from dead vegetation is released from the ice and reaches the numerous water bodies of the tundra. This carbon is then recycled into carbon dioxide (CO2) by a variety of microscopic bacteria living in the water, which reinforces the warming of the atmosphere as CO2 is a greenhouse gas.
Alizée's research in the arctic tundra investigates which bacteria are responsible for this process in small shallow ponds. She wants to find out if these bacterial communities are similar across the numerous ponds of the region or if different communities can occur and have a different yield in their recycling process. Alizée spent one month in a remote field station in the nature reserve Kytalyk (Rus: Кыталык) in Russia and, fighting with thousands of mosquitos and cold wind from the north, she sampled 20 ponds to analyse bacterial communities as well as the quantity and quality of carbon present in these ponds.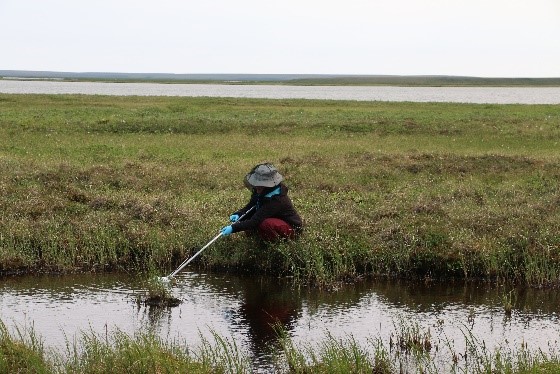 Carla Perez Mon
Project: Sampling and establishment of a warming experiment in Permafrost from Villum Research Station (81°36'N, 16°40′ W).
Keywords: Microbial ecology, microbiology, permafrost, cryosphere, climate change, global warming, Arctic, Antarctic, Alps.
Summary
81°NORTH, WHERE THE PERMAFROST MICROBES GROW
Global warming is causing the rapid thaw of permafrost, or frozen soil, in Arctic and high alpine ecosystems. The permafrost thaw is causing the extensive activation of permafrost microbial communities, a process that could be stimulated further by the increase of nutrient input to the soils because of the expansion of the above-ground vegetation. A higher growth and activity of the permafrost microorganisms could result in the faster microbial cycling of carbon and nutrients in the soils with negative consequences such as the increase in greenhouse gas emissions (e.g. CO2, N2O). To test this hypothesis, in the summer of 2018 Carla and her supervisor Beat Frey traveled to Villum research station (81°43'N, 17°47'W), the northernmost station in Greenland, where they established a field experiment to simulate the permafrost thaw and increase in nutrients under natural conditions.
Read more about Carla's research group.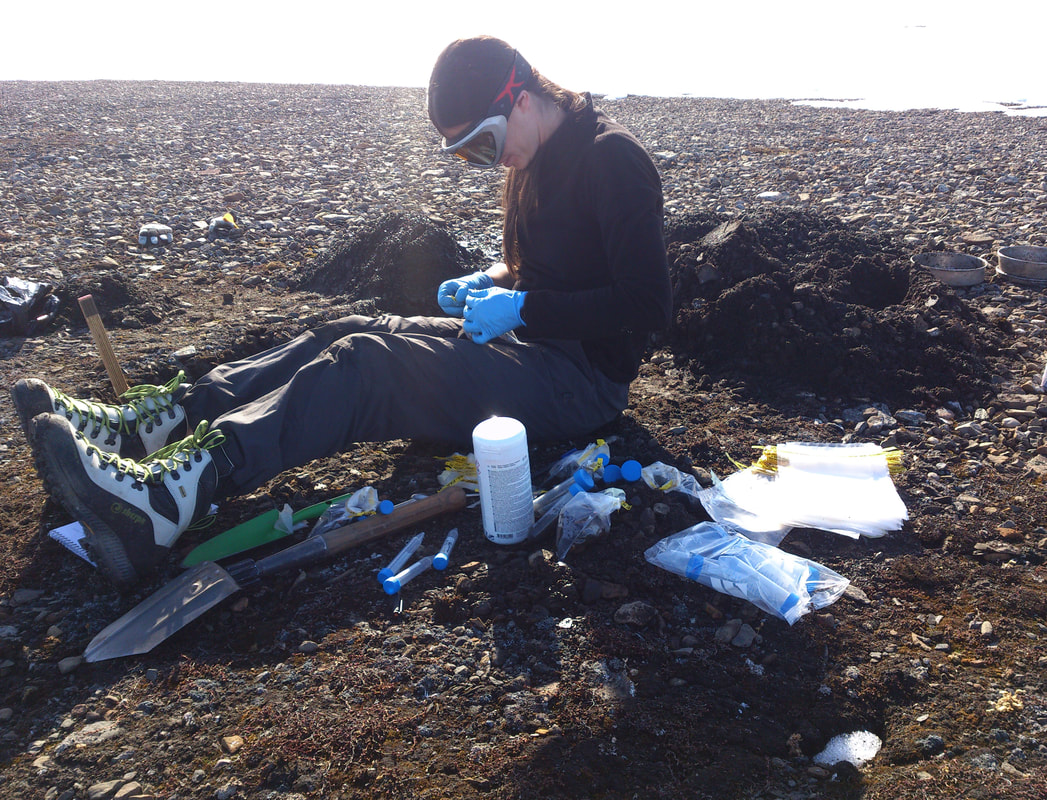 Eef van Dongen
Project: Monitoring of the calving glacier Eqip Sermia, West Greenland, using UAVs
Keywords: Iceberg calving, sea level rise, UAV photogrammetry, ice fracture modelling
Summary
Warming in recent decades has caused glaciers and ice sheets to shrink substantially, and thus to contribute to the observed global sea-level rise. Iceberg calving – the breaking off of icebergs at the edge of glaciers into the sea – is responsible for approximately half of the ice mass loss of the Greenland ice sheet. Calving mechanisms are still not entirely understood. In her PhD, Eef uses numerical models to improve our knowledge of calving. However, the lack of observational data is a common issue when trying to validate such models. Thanks to SPI, she carried out fieldwork at Eqip Sermia Glacier – a very active calving glacier in West Greenland. This field trip is a collaboration work with the Department of Geography of the University of Zurich (Prof. A. Vieli, Dr. M. Lüthi), who have organised fieldwork and studied the calving of Eqip Sermia Glacier every summer since 2014. Using drones, Eef acquired high-resolution aerial images of the glacier front. These data provide a great opportunity for an in-depth analysis of individual calving events.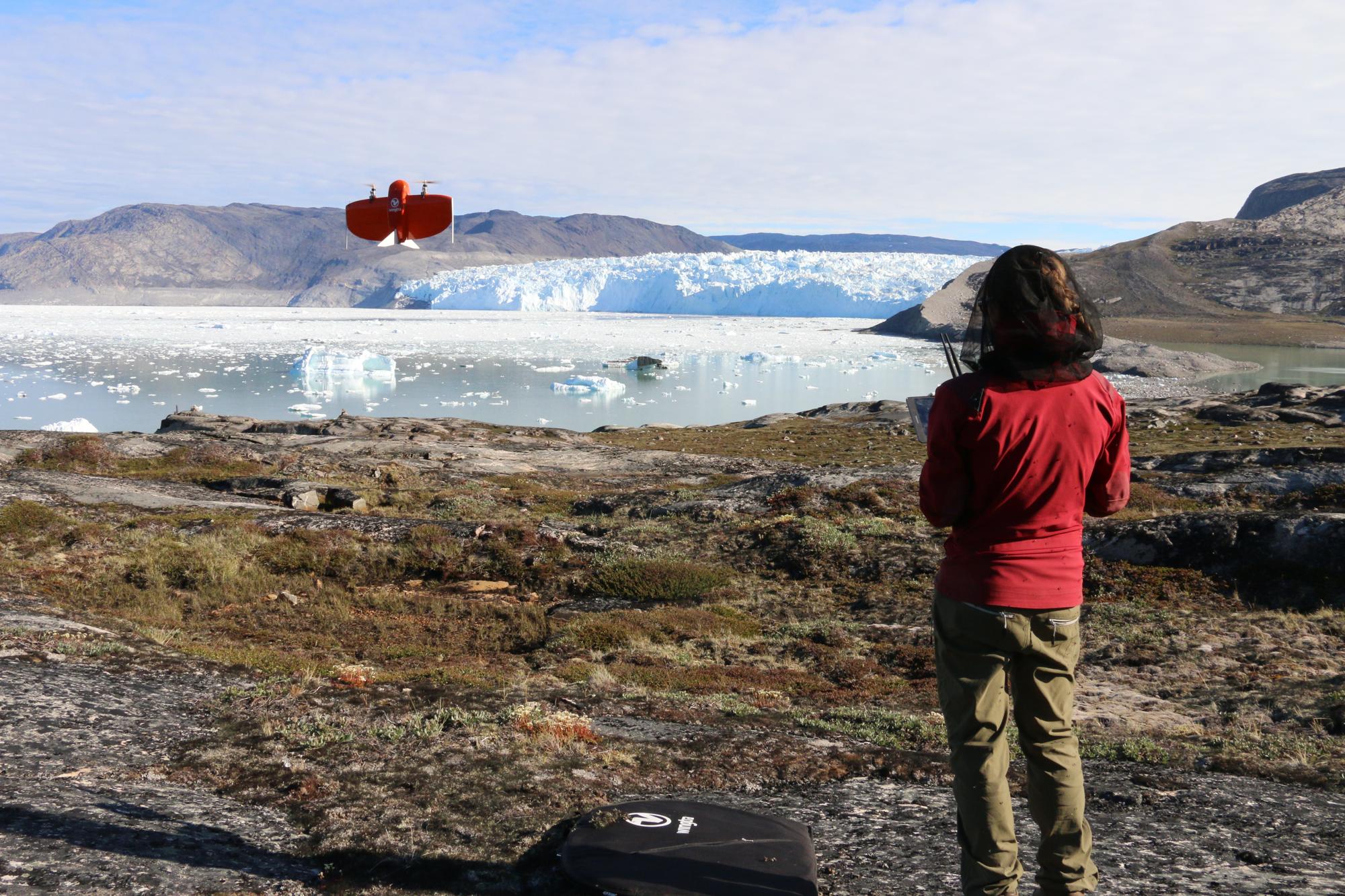 Andrea Baccarini
Project: Participation in the MOCCHA campaign in the high Arctic onboard of the ODEN icebreaker.
Keywords: aerosol, cloud, sea ice, climate change, new particle formation
Summary
The Arctic is warming faster than the global average (a phenomenon known as Arctic amplification) and the extent of the sea ice coverage has decreased dramatically over the past decades. However, this complex environment is not well understood because of the many interactions and feedback mechanisms between the ocean, atmosphere and cryosphere. Andrea is participating in the Arctic Ocean 2018 expedition, a joint Swedish-US effort, within the Microbiology-Ocean-Cloud-Coupling in the High Arctic (MOCCHA) project. They will be investigating aerosol-cloud interactions in the high Arctic and their linkage with microbiological activity in sea ice waters. Aerosols are tiny particles suspended in the atmosphere that interact with solar radiation and are fundamental for the creation of clouds. They serve as "seeds" on which water vapor can condense and initiate cloud formation: if atmosphere was particle free than clouds would not be present on Earth. Andrea is particularly interested in the formation of new aerosol particles from condensation of gaseous species (for example sulfuric acid and ammonia). This is a very important phenomenon that contributes to almost half of the total particle concentration on our planet but is still poorly understood, in particular in pristine and remote regions like the high Arctic. He will bring a set of very sensitive instruments to measure the concentration of gaseous precursors, look at the chemical composition of the nucleating clusters and count the number of freshly borne particles. Together with the other measurements on this expedition, the scientists on the Oden will try to understand which are the aerosol sources in the high Arctic, if particles can be linked with microbiological activity in the water and eventually if an increase of sea ice melting could enhance aerosol formation.
To learn more about Andrea Baccarini's project results, read his paper "Frequent new particle formation over the high Arctic pack ice by enhanced iodine emissions".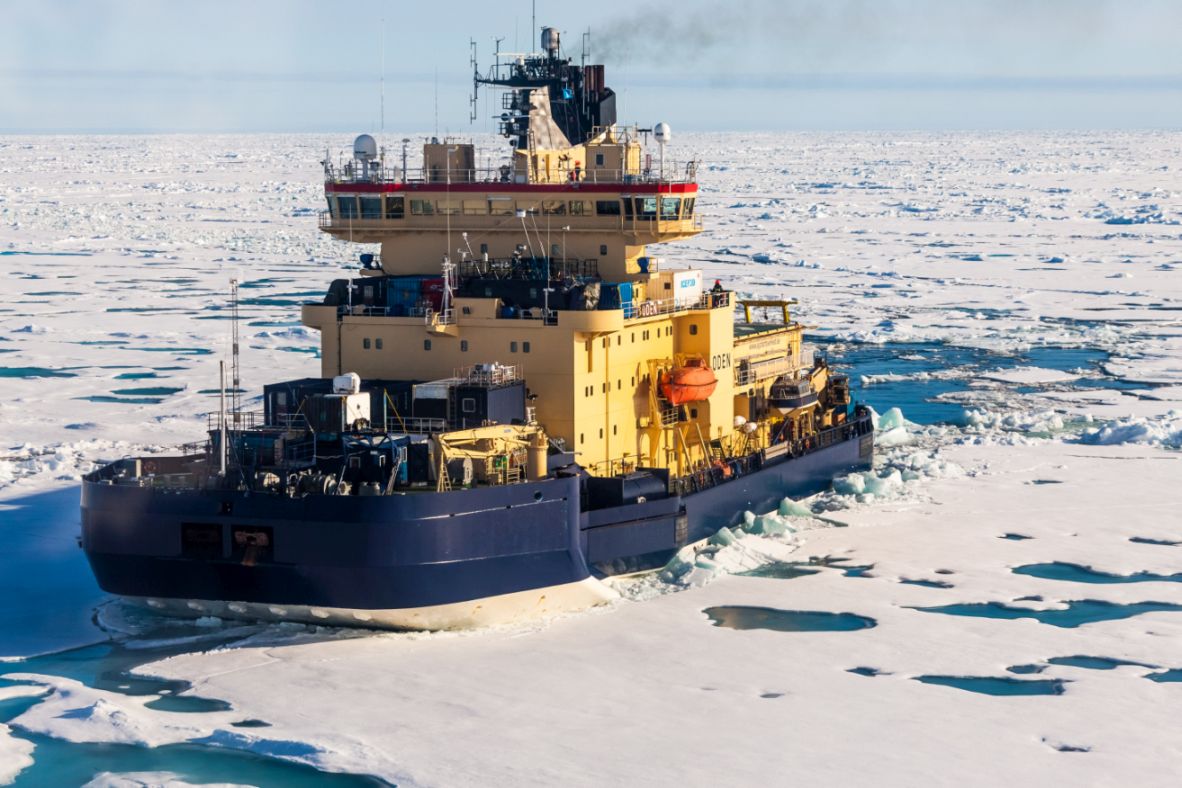 Sonam Wangchuk
Project: Bathymetric survey of glacial lakes; GPS measurements of lake shoreline; ground penetrating radar (GPR) survey of moraine dams and glacier tongues; turbidity and surface temperature measurements.
Keywords: Remote sensing, glacial lake, lake volume, hazard, risk, modelling, third pole, Himalaya, Bhutan Himalaya, Sentinel-1 and 2, Landsat, SAR
Summary
The majority of glaciers in the Himalayas are retreating in response to the atmospheric warming. As a consequence, many glacial lakes have formed on debris-covered glacier surfaces and behind moraine dams. A sudden release of stored meltwater from them, commonly known as glacial lake outburst flood, causes catastrophic and devastating damages downstream, including human and livestock casualties and destruction of costly infrastructure (e.g. hydropower). Therefore, timely detection and monitoring of potentially dangerous glacial lakes, through remote sensing techniques and in situ measurements, is critical to minimize downstream impacts. This project aims to survey a few proglacial lakes in the Bhutan Himalayas, including, but not limited to, measurement of lake volume, glacier tongue thickness, and assessment of moraine stability. These datasets and information will be used to develop comprehensive hazard and risk maps to inform relevant authorities and public.